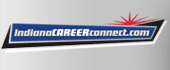 Job Information
HERC Rentals

Safety Trainer

in

Indianapolis

,

United States
Req #: [[id]]
Herc Rentals Inc. (NYSE: HRI) is an equipment rental firm committed to providing its customers with unparalleled service and expert solutions needed to take on the most demanding jobs.
With more than 50 years of equipment rental expertise, our growing team consists of more than 5,000 employees and 270 company-owned branches. Herc Rentals continues to evolve and grow through technological innovations, expanded product offerings, value-added services and consultative services that support its customers' construction, industrial, remediation and maintenance projects.
We aspire to be the supplier, employer and investment of choice in our industry, with core values that promote a culture built on honesty, excellence, respect, and commitment.
Short Description
Under the primary direction of the Region Safety Manager and secondary direction of the Region Operations Manager, the Safety Trainer performs a wide range of activities related to safety training and safety program administration. Assists branch personnel on safety training matters.
Responsibilities
Conducts classes and demonstrations to teach principles and proper equipment operating techniques

Makes sales calls with Sales Representatives to identify customer training needs.

Promotes training services to customers and work with them to facilitate training needs

Prepares training materials and classroom for class activities. Coordinate equipment for hands on demonstrations and evaluations.

Conducts product demonstrations and familiarizations primarily on Aerial Work Platforms and Forklifts for customer

Assists Branch management in evaluating their safety training program, developing corrective action plans and facilitating safety training action plan completion.

Attends train-the trainer courses, conferences, and seminars as determined by Region Safety Manager/Division Safety Director requiring periodic travel.

As training material updates are received/made, provides training materials to managers and/or employees and/or conduct training.
Requirements
Professional Experience
Educational Background
Bachelor - Business-related field and/or relevant experience in lieu of a degree
Conditions of Employment
Three (3) years' experience performing responsible safety training or equipment safety training
Skills
Analyzing complex written documents

Bi-Lingual is recommended

Communicating effectively, verbally and in writing, in a diverse range of audiences and settings

Computer competence and the ability to use media effectively

Effective questioning and feedback; assessing HERC employee and customer training needs, developing and/or improving training programs

Interpreting legal documents and government regulations

Maintaining order in an environment of changing priorities

Performing and evaluating instructional design analyses

Persuasion and negotiation of conflicts and problems

Using a variety of learning/training concepts and principles is required along with a knowledge of adult learning

Using solid project and time management to achieve objectives

Working long and irregular hours, and under pressure conditions
At Herc Rentals, our success depends on the success of our people. Our ability to provide exceptional service to our customers and maintain a leadership position in our industry is a result of the people we hire and develop. We are growing in dynamic new ways and we recognize that the right people, offering their ideas and expertise, will enable us to continue our success.
Herc Rentals provides an excellent compensation and benefits package, which includes a competitive salary, retirement savings plan, tuition reimbursement, comprehensive medical, dental, vision care, life insurance coverage, paid vacation and holidays.
Herc Rentals does not discriminate in employment on the basis of race, creed, color, religion, sex, age, disability, national origin, marital status, sexual orientation, citizenship status, political affiliation, parental status, military service, or other non-merit factor.
HERC Rentals