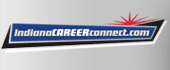 Job Information
LifePoint Health

Director of Quality. Full Time, Days

in

Jeffersonville

,

Indiana
Responsible for outcomes management for 236 bed, full service hospital. Duties include, leading compliance with accreditation for Joint Commission, State and federal standards; This includes staying current with Joint Commission standards, educating facility staff about standards, preparing the facility for such accreditation surveys. Coordination of all Quality related committees and deployment of the 5 Foundational Tools.
Serves as Patient Safety Officer and leads National Quality Program. Leads Harms reduction and performance improvement teams. Oversees clinical risk management functions. Coordinates risk programs with all hospital departments, and administration. Reports real and potential risk situations to the Governing Body, medical staff, administration, hospital departments and committees, as appropriate. Responsible for establishing and monitoring methods to avoid, eliminate and/or reduce risk situations associated with the provision of patient care and services.
Responsible for Infection Prevention, abstracted measure coordination and inter-rater reliability (IRR) assignments, actions plans and PI activities related to core measure improvement.
Serves as hospital Ethics Compliance Officer.
Formulates monthly reports that are submitted to the corporate office regarding quality, compliance and patient safety.
Responsible for coordination of Service Excellence Program for patient satisfaction, grievance and HCHAPS score deployment
Indiana licensed or eligible, BSN required, Masters Degree preferred, CPHQ and/or CPPS preferred
Experience Required: Hospital Quality and Risk Management experience required. Experience with Joint Commission and Core Measure abstraction required
Special Skills& Qualifications:
Must possess the ability to delegate tasks to subordinate team members and oversee their performance. Must have strong interpersonal, oral and written communication skills. Effective human relations skills are required for interfacing with team members, all levels of staff, physicians, patients, families and other contacts. Must possess the ability to effectively function in a stressful environment, highly organized and detail oriented.
Job: *Quality
Organization: *Clark Memorial
Title: Director of Quality. Full Time, Days
Location: Indiana-Jeffersonville
Requisition ID: 7470-5123