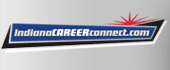 Job Information
Sodexo

Valet Attendant (as needed) @ LaPorte Hospital

in

LA PORTE

,

Indiana
Unit Description
Must have clean driving record
Must be 18 years or older
Minimum high school diploma required
Flexible schedule required. Hours of operation are 6:15am - 6:30pm, Mon - Fri
Position Summary
The Valet Attendant is responsible for parking vehicles, taking payments for vehicles already parked, and directing patrons to vacant parking spots. The general responsibilities of the position include those listed below, but Sodexo may identify other responsibilities of the position. These responsibilities may differ among accounts, depending on business necessities and client requirements.
General Responsibilities:
Understands and follows all policies and procedures.

Perform valet duties and park vehicles in open spots.

Collect tickets from patrons and park or retrieve vehicles.

Manipulate vehicles carefully to take advantage of all spaces.

Collect fees from patrons wishing to park in garage.

Call tow trucks if person is parked illegally.

Issue tags to customers to put up in their windshields for display.

Clean up debris from parking lot.

Use hand signals and lights to direct patrons into open spots.

Check vehicles for damage.

Ensure cameras are working properly in case of an accident.

Position or remove barricades to prevent parking in certain spots.

Open doors and greet customers.

Complies with cash handling.

Help customers locate their vehicles.

Report parking lot disputes that occur between customers.

Escort customers to their vehicles if needed.

Call for cabs or tow trucks per clients' request.

Help patrons exit parking garage safely.

Give directions to nearest highway or destination.

Complies with all company safety and risk management policies and procedures.

Reports all accidents and injuries in a timely manner.

Participates in regular safety meetings, safety training and hazard assessments.

Applies all applicable OSHA and related local safety requirements to all assigned work.

Performs all work in accordance with established safety procedures.

Attends training programs (classroom and virtual) as designated.

May perform other duties and responsibilities as assigned.
Qualifications & Requirements
Willingness to be open to learning and growing.

Maturity of judgment and behavior.

Maintains high standards for work areas and appearance.

Attends work and shows up for scheduled shift on time with satisfactory regularity in light of Sodexo time and attendance policy and/or client operating hours.

Ability to work a flexible schedule.

Must comply with any dress code requirements.

Must be able to work nights, weekends and some holidays.
Experience/Knowledge:
High School diploma, GED or equivalent experience.
Skills/Aptitude:
Ability to present self in a highly professional manner to others and understands that honesty and ethics are essential.

Ability to maintain a positive attitude.

Ability to communicate with co-workers and other departments with professionalism and respect.

Ability to maintain a professional relationship with all coworkers, vendor representatives, Ability to provide clear directions and respond accordingly to employees.

Ability to use all relevant electronic and communication devices.

Must be able to lead and direct scheduled staff and resources.

Have ability to drive "Standard" transmission.

Knowledge of and proficiency in all OSHA and local requirements related to all assigned work.
License/Qualifications
Most hold valid Driver's license with an excellent Driving record.

Attendance at a "Driver Safety" class, a plus.
Physical Requirements:
Close vision, distance vision, peripheral vision, depth perception and the ability to adjust focus, with or without corrective lenses.

Significant walking or other means of mobility.

Ability to work in a standing position for long periods of time (up to 8 hours).

Ability to reach, bend, stoop, push and/or pull, and frequently lift up to 35 pounds and occasionally lift/move 40 pounds.
Working Conditions (may add additional conditions specific to defined work location):
Generally in an indoor setting; however, may participate in outside activities and events.

Varying schedule to include evenings, holidays, weekends and extended hours as business dictates.

While performing the duties of this job, the employee is primarily in a controlled, temperate environment; however, may be exposed to heat/cold during support of outside activities.

The noise level in the work environment is usually moderate to loud.

Wears protective clothing and/or Personal Protective Equipment required by the work environment or governmental regulations.
Sodexo is an EEO/AA/Minority/Female/Disability/Veteran employer.
Job Locations US-IN-LA PORTE
System ID 674531
Category Facilities
Employment Status Part-Time
Unit Name LA PORTE HOSPITAL VALET
Unit Contact Alena Saxon (219) 326-1234 x1328
Sodexo