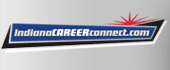 Job Information
MacAllister

Dispatcher

in

Lafayette

,

Indiana
Primary duties of the position include but are not limited to: manage the daily delivery and pickup of machines to and from customers as well as utilizing the company owned delivery fleet and using other vendors as needed to give on-time service to our customers. This includes the daily operation of the people and management thereof. The position also has the responsibility to manage the service of company-owned delivery fleet and the proper specification of this equipment.
Responsible for scheduling machine deliveries, pickups, and inter-company transfers. Responsible for ensuring store-to-store transfers have corresponding paperwork and are accurate.

Communicate with truck drivers to ensure highest customer satisfaction with regards to on-time deliveries, drop & pickup points, equipment needs, etc. Responsible for adhering to pickup guidelines. Responsible for coordinating with customers on machine security if pickups are not going to be met in a timely manner.

Ensures load maximization and route efficiency.

Maintains communication lines between all rental branches, customers, sales, and service.

Ensures operational vehicles' safety by scheduling PM services, as well as tracking annual and daily inspections.

Maintains drivers' fuel logs and forwards to manager.

Assures machine supply commensurate with order.

Manage drivers' daily start/finish times to ensure maximum efficiency, meeting customer satisfaction and all DOT requirements.

Maintains DOT standards; files and requests State hauling permits as necessary for the location of the delivery.

Responsible for monitoring all driver paperwork; daily inspection logs, rental contracts updated & signed, condition reports filled out and signed.

Identifies internal and external safety training needs and may conduct or coordinate training if needed.

Evaluates on-hand inventory with respect to market demand.

Manages substituted and re-rented units.

Serves as a back-up Inside Sales/Rental Counter person when volume is high to ensure customer satisfaction.

Assists outside sales with quoting and proper filing of all documentation.

Identifies and passes sales leads to appropriate person/department.

Supervises and manages drivers and yard workers. Supervises, directs, motivates, and provides leadership for all departmental staff. This includes hiring, performance evaluations, assessing skills and competencies, administering policy and procedures, as it relates to the staff, coaching, mentoring, and training to assure employee satisfaction and retention.

Serves as a mentor to others in the branch.

Performs related duties as assigned by supervisor.

Knowledge, skills, and abilities typically acquired through a high school education with technical training.

Minimum of 3 years' experience.

High school equivalency math skills required.

Mechanical troubleshooting experience is very helpful.

Familiarity with surrounding areas would be helpful as well as the ability to read and understand maps of the city and surrounding areas.

Excellent interpersonal and customer service skills.

Excellent communication skills, including verbal, written, non-verbal, listening, and presentation skills.

Excellent analytical skills such as problem solving and the ability to interpret policies, procedures, and guidelines.

A complete knowledge of the market and the product with the ability to discuss the technical aspects of machinery such as aerial lifts, welders, generators, light towers, and heavy machinery.

Strong leadership skills such as creative thinking, decision-making, and goal-setting.

Moderate computer skills, including experience using Microsoft Office. Moderate experience using database systems (DBS) such as job segment and transfer of parts.
The duties and responsibilities described here are not a comprehensive list, and the scope of the job may change as necessitated by business demands.
MacAllister Machinery Co Inc. is an Equal Opportunity Employer (EEO)
Job ID: 2021-4017
Shift: 1st
External Company Name: MacAllister Machinery Co., Inc.
External Company URL: http://www.macallister.com/
Street: 500 Hine Drive