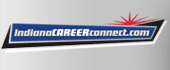 Job Information
Franciscan Health

Materials Specialist

in

Lafayette

,

Indiana
Materials Specialist
Central Supply Chain | Franciscan Alliance
1701 Creasy Lane
Lafayette, IN 47905
Full-Time
High School Diploma/ GED Required
Days
WHAT WE NEED
Organized materials specialists
WHO WE ARE LOOKING FOR
Our stock rooms are filled with a wide variety of materials. Our Materials Specialists certainly use skills that would be used in any warehouse or storage facility but here those skills go a step further. Medical Materials Specialists must be able to follow orders to to keep sufficient par levels of inventory carts for departments.Can you accurately fill orders? Are you good at following instructions and working with others? Are you reliable? Do you take pride in keeping things organized and properly maintained? If you said yes, we'd love to talk to you about this job.
WHAT YOU WILL DO
Communicate daily product availability, back orders, or substitutes.

Perform daily data entry and direct charges into hospital applications and forms.

Perform inventory maintenance functions such as cycle count process and inventory reports.

Plan, control, and maintain proper inventory stock levels within the MMIS supply location.

Reconcile received replenishment supply order to receiving documents and place stock in proper bin location.

Release, fill, and deliver requisitioned orders.

Run inventory reports in order to maintain adequate inventory levels and to avoid stock-outs, shortages, and appropriate inventory turns.

Administer the inventory system and automated supply cabinets, keep current on all changes, and share changes with staff
WHAT IT TAKES TO SUCCEED
Prior healthcare inventory management experience.

Adapt and respond quickly to changing priorities.

Maintain composure, even in very difficult situations.

Organize and maintain file systems.

Critically evaluate and analyze information in written materials.

Familiar with inventory control and use with various software applications. Inventory management systems.

Proficient in Microsoft Office Applications.

Exceptional relationship building skills targeted at ensuring teamwork and customer service.

Effectively communicate verbally and in writing.
WHAT WE'RE LOOKING FOR
1-3 Years Experience
License(s):
Certification(s):
EQUAL OPPORTUNITY EMPLOYER
It is the policy of Franciscan Alliance to provide equal employment to its employees and qualified applicants for employment as otherwise required by an applicable local, state or Federal law.
Franciscan Alliance reserves a Right of Conscience objection in the event local, state or Federal ordinances that violate its values and the free exercise of its religious rights.
Franciscan Alliance is committed to equal employment opportunity.
Lafayette, IN, US, 47905
Full-Time
Never or Rarely
employmentType: Full-Time
Days
Lafayette
IN
47905
1701 Creasy Lane