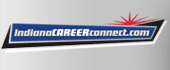 Job Information
AAA Hoosier Motor Club

Travel Agent

in

Lafayette

,

Indiana
AAA Hoosier Motor Club is hiring
Travel Agents
ABOUT AAA HOOSIER MOTOR CLUB
AAA Hoosier Motor Club, headquartered in Indianapolis, provides membership benefits including emergency roadside assistance, retail discounts and a variety of products and services for its 438,000 members across Indiana. It also operates a full-service travel agency and an insurance agency which markets and sells auto, home and life insurance. Hoosier Motor Club has 300 employees and operates 13 retail branch offices including seven in metro Indianapolis as well as Bloomington, Clarksville, Kokomo, Lafayette, Muncie, and Terre Haute. And it is an affiliate of the American Automobile Association (AAA), the largest motoring and leisure travel organization in North America with more than 60 million members.
POSITION SUMMARY
Increase overall revenue of AAA Hoosier Motor Club Service Center through sales and promotion of preferred travel vendors to members/clients while meeting the highest AAA National Quality Standards.
Counsels and recommends preferred travel vendors to clients in all aspects of international/domestic travel planning, which includes but is not limited to airline ticketing, cruises, tours, hotel packages, rail tickets, car rentals, travel insurance, passport photos, International Driving Permits/Inter America Driving Licenses;

Uses GDS invoicing and cashiering systems to process transactions; has working knowledge of vendor websites;

Sells all preferred travel vendors to meet or exceed established goals/quotas set forth by management;

Maintains accurate, organized client files; provides necessary documents and conducts post travel communications;

Promotes, sells, and processes AAA memberships and has a basic understanding of features of all benefit levels;

Sells Travel Store products and promotes Travel Money products;

Actively promotes and processes AAA Credit Cards;

Cross sells and refers members/clients to Auto Travel Services, AAA Insurance, and other AAA business lines;

Performs accounting duties including ARC reports;

Ensures compliance of internal controls as outlined in the Service Center Audit Guide, Payment Acceptance Policy, Anti-Money Laundering program and PCI Compliance programs;

Makes outbound telephone calls to members/clients to increase awareness of products and services, translating into higher membership renewals and/or increased travel revenue;

Displays working knowledge of AAA.com, AAA Social Media sites, AAA Mobile Applications, AAA Discounts and Rewards Program, Auto Travel Special Coverages programs and current National and Club promotions;

Continues to upgrade technical expertise and destination knowledge through training opportunities;

Commutes to any Service Center or other off-site working location as directed by management;

Additional tasks as assigned.
EDUCATIONAL/EXPERIENCE REQUIREMENTS:
High School diploma or general education degree (GED)

Valid U.S. Driver's License

Travel industry experience preferred; not required
SKILL REQUIREMENTS:
Accuracy - Ability to perform work accurately and thoroughly.

Communication, Oral - Ability to communicate effectively with others using the spoken word.

Communication, Written - Ability to communicate in writing clearly and concisely.

Customer Oriented - Ability to take care of the customers' needs while following company procedures.

Dependability - Ability to consistently be at work and on time, follow a variety of instructions. Ability to respond to management direction, takes responsibility for own actions and solicit feedback to improve performance.

Detail Oriented - Ability to pay attention to the minute details of a project or task.

Organized - Possessing the trait of being organized or following a systematic method of performing a task.

Teamwork - Balances team and individual responsibilities; exhibits objectivity and openness to others' views; gives and welcomes feedback; contributes to building a positive team spirit; puts success of team above own interests; possesses ability to build morale and group commitments to reach goals and objectives.

Time Management - ability of the individual to effectively utilize available time for the completion of necessary job tasks.

Computer Skills

Microsoft Word, Outlook, Internet
ID: 2019-1652
Street: 331 N. 4th Street
External Company URL: https://www.hoosier.aaa.com/