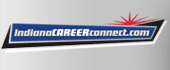 Job Information
Giant Eagle

GetGo Store Manager - Indianapolis East Region

in

Lawrence

,

Indiana
Experience Required: 6 months to 1 year

Education Required: High school diploma or equivalent

Lifting Requirement: Up to 50 pounds

Age Requirement: At least 21 years of age
Job Responsibilities
Your principal, main, major or most important duty includes one or some combination of the following tasks:
interview, select and train Team Members;

direct the work of Team Members;

appraise Team Members' productivity and efficiency for the purpose of recommending promotions or other changes in status;

handle Team Member issues including, but not limited to complaints;

discipline Team Members;

plan the work;

distribute or assign the work among Team Members;

provide for the safety and security of Team Members or the store;

manage the budget for your department or location;

manage inventory for your department or location; or

monitor or implement compliance measures
Overall management of the day-to-day store operations at their assigned location

Regularly direct the work of their subordinates providing guidance to ensure that all operational goals/initiatives are met.

Oversee the Food Service Leaders in stores with Food Service to ensure that they meet all of the overall functions of being a profitable food service business

Provide superior and quality customer service through consistent interaction. Serve as a role model to store personnel.

Assist customers and responds to customer's complaints or inquiries

The Store Leader is responsible for accurately completing daily reports and reviewing daily close reports.

Responsible for accuracy and integrity of inventory values in regards to shrink

Set and adjust employee pay records, and hours worked

Responsible for daily bank deposits, ordering and picking up change orders and ATM funds, loading safe, ATM, etc.

Determine what is needed for merchandise, supplies, equipment, food service, and places weekly orders.

Scan in orders/vendors and build relationships with the vendors at their assigned location

Hire, train, coach and discipline all store personnel including the completion of documentation

Plan, prepare, and post store personnel work schedules. Responsible for daily timecard edits and verify the accuracy of hours worked and entering vacation hours for store personnel.

Supervision of all employees, Associate Store Leaders, Food Service Store Leaders, and shifts, by assigning and verifying completion of job duties.

Facilitate coverage of shifts when employees call in or don't show up

Ensure compliance of store personnel with policies and procedures, including established security, sales, and record keeping procedures and practices

Responsible for merchandising the store according to company guidelines

Timely execution of marketing promotions and price changes

Execute company standards for mystery shop programs

Manage their assigned store's labor budgets and adjust employees pay/time and the hours worked

Maintain fuel pricing compliance standards to ensure competitive street pricing. Duties include changing fuel price sign and the registers.
Giant Eagle, Inc. is pleased to be an equal employment employer: Women/Minorities/Veterans/Individuals with Disabilities.
Giant Eagle