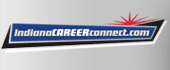 Job Information
Active Day

Center Director

in

Merrillville

,

Indiana
Active Day is looking for a dynamic leader to oversee operations at our Merrillville Adult Day Health Center!
Active Day of Merrillville is looking for a Center Director for our Adult Day Health Center! You will lead our team to improve the lives of our members that attend our program, and you will have fun doing it! Active Day of Merrillville serves individuals ages 18 and older who receive home and community based services that promote socialization and optimal health, while helping our members stay in the community and avoid long term care placements!
We want you to be successful so we are seeking a candidate that is a forward thinking, goal oriented leader to join this rewarding center! At Active Day you will manage, direct and coordinate health/medical/socialization services in our friendly close knit atmosphere. We pride ourselves in being an intimate center with small group of team members so approachability and motivation is essential to move the success of our program.
If this sounds like the job you've been looking for, apply today to learn more!
Provide effective leadership inall areas of operations including person-centered care initiatives, personnel management, quality and safety, programming, community relations, and financial oversight.

Grow the business through a solid, extensive community network and active referral base; effectively communicateservice offerings and demonstrate program benefits and successes.

Coordinate with caregivers, families, social services agencies, and medical professionals to develop effective care plans for members.

Facilitate creative and innovative continuous improvement process designed to enhance the member experience; ensure the highest quality care is provided to members in accordance with company, state, and regulatory guidelines and standards.

Manage and oversee all aspects of the employee experience including onboarding, daily oversite and guidance, scheduling, coaching and mentoring, staff meetings, continuing education,performance reviews, and effective management of employee relations issues; establish and maintain a culture of respect, teamwork, compassion, fun, integrity and professionalism.

Responsible for the admission and discharge of members.

In collaboration with the Regional Director, conduct routine strategic analysis of the business, ensuring a firm understanding of the Center's Profit & Loss, budget and census needs. Using analyses to manage operating expenses, meet financial objectives and meet or exceed targeted census goals.

Stay current on related industry knowledge and trends through educational opportunities, publications, networking, and participation in professional organizations.

Comply with company policies and procedures, safety and regulatory laws and standards.

Other duties and responsibilities as changed or assigned at any time.
Expected Behaviors and Demonstrated Values
Protect the safety and health of our members above all else.

Act with integrity.

Be enthusiastic and provide support and encouragement.

Listen by opening your eyes, your ears, and your heart.

Take pride in your work and your workplace.

Treat members like family by showing them you care and you're glad they're here

Minimum three years' experience in a health care related field strongly preferred. Degree preferred however comparable work experience will be considered. Additional requirements as mandated by state-specific regulatory guidelines.

Additional requirements as mandated by state-specific regulatory guidelines.

Minimum of three-years of supervisory experience in a healthcare setting; additional requirements as mandated by state-specific regulatory guidelines.

Prior experience working with seniors and/or adults with special needs preferred.

Strong collaborative, interpersonal, organization and multi-tasking skills.

Able to build and lead a high-performance, effective and cross-functional team that consistently achieves or exceeds defined goals and objectives.

Able to work a flexible schedule.

Working knowledge of Microsoft Office Word, Excel and Outlook and an ability to navigate various operating systems including but not limited to HRIS/Payroll.

Successful results of background check, and where applicable, additional state-specific regulatory requirements.
External Company URL: https://www.activeday.com/
Street: 8672 Broadway