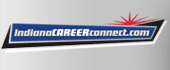 Job Information
Alight

IND Group Manager

in

MH

,

Indiana
As part of an industry-leading team, you will help empower results for our clients by delivering innovative and effective solutions as part of our CDS - Workday business group within Alight.
Job Responsibilities:
Responsible for actively participating in all stages of the Workday project lifecycle, from planning and design phases through testing and deployment in a day to day production support role.
Become an expert in the Workday technology, specializing and deepening skill set within a particular technical area such as Workday Integration core, Workday Studio, Workday Cloud connect Benefits (CCB), EIB, XML, XSLT and JSON.
Develops working relationships with other members of Cloud Deployment Services team and management as well as external clients. Shares knowledge and information through regular communications and facilitation.
Ability to be effectively and actively engaged on multiple, parallel projects and recurring accounts.
Ability to recognize scope creep and help manage client expectations.
Ability to work at his/her own direction and balance competing priorities and customer needs.
Ability to be highly organized and work on multiple tasks.
Coordinates and participates in ad-hoc client and/or resource calls in regards to issues, task resolutions, or risks.
Provide senior leadership to teams working on client deployments.
Manage a team of individual contributors and support related HR processes.
Recognizes business process inefficiencies and recommends improvements.
Required Skills and Experience:
Overall 15+ years of IT experience
Bachelor's Degree in Engineering, Business, Computer Science or relevant field of study.
Domain experience on HCM on tool such as Workday/Peoplesoft/SF/Oracle Fusion with 1-2 years of hands-on is preferred. Workday Certification is a plus.
2+ years of core Java, familiarity with OOPS
Experience with Webservices – REST and SOAP, exposure to OAuth, XML/JSON/XSLT. Should be hands on with programming, preferred with exposure eclipse
Previous consulting experience preferred, either as an internal consultant or with a consulting/software organization. Experience in solutioning, pre-sales is a plus.
We offer you a competitive total rewards package, continuing education & training, and tremendous potential with a growing worldwide organization.
DISCLAIMER:
Nothing in this job description restricts management's right to assign or reassign duties and responsibilities of this job to other entities; including but not limited to subsidiaries, partners, or purchasers of Alight business units.
.
About Alight
Alight unlocks enterprise growth for the world's most influential companies with future ready human capital and business solutions. We combine industry leading data and insights with unmatched depth and operational expertise to improve the employee experience and optimize cloud-enabled business processes. Our 15,000 colleagues proudly serve thousands of clients and their more than 30 million employees and family members throughout 180 countries. Learn how Alight helps organizations of all sizes, including over 70% of the Fortune 100, achieve next level transformation at alight.com .
Our values are the essence of who we are:
People Matter
We believe in the power of people and know that the best ideas can come from anywhere. We act with respect and accountability, mindful that our actions affect the lives of millions in meaningful ways.
Excellence Every Day
We believe that every day is an opportunity for growth and are energized by going above and beyond what's expected. We are one team, hungry for results, we focus on what matters, and know that for even the most difficult challenges, there is a solution – and we will find it.
Think Forward
We continuously reimagine what the future could be and believe that tomorrow is created by the actions we take today. We learn from one another, champion progress and challenge the status quo.
Act Now
We are brave in spirit, act decisively, learn quickly and get it done.
Be Real
We are forthright and genuine when we speak. People can always trust us to say what we mean and depend on us to do what we say.
Our Colleague Experience
At Alight Solutions, we are reimaging how people and organizations thrive. To deliver on this purpose, we do things differently. From company leaders to our newest colleagues, we all play a role in bringing our values to life. Every colleague shapes how Alight can become better, stronger and brighter – together. With technology as our catalyst and humanity at our core, we advance each day toward a better future in work and life.
We understand the powerful human connections that create success for organizations. We bring an industry leader's expertise and a true partner's commitment to our benefits and administration solutions around health, wealth, HR, finance and consumer experience.
Are you interested in helping us shape the future of work and life for organizations, people and their families? If so, you've come to the right place.
Help us reimagine how people and organizations thrive!
Our story starts with a simple, universal truth: Every business is a people business. We are Alight Solutions. Reimagining how people and organizations thrive.
@AlightSolutions