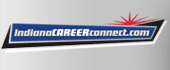 Job Information
Aimbridge Hospitality

Front Desk Agent

in

Mishawaka

,

Indiana
Front Desk Agents are responsible for greeting and registering the guest providing outstanding guest service during their stay and settling the guest's account upon completion of their stay. Primary responsibilities include: registering guests making and modifying reservations hotel operator and concierge duties. Providing attentive courteous and efficient service to all guests prior to arrival and throughout their stay while maximizing room revenue and occupancy.
QUALIFICATIONS:
High School diploma or equivalent required; College course work in related field helpful.

Experience in a hotel or a related field preferred.

Possess a positive and upbeat personality with a desire to deliver outstanding customer service to our guests.

Demonstrate the ability to multi-task be detail-oriented and be able to problem solve in order to effectively deal with internal and external customers.

Must be able to convey information and ideas clearly.

Must be able to evaluate and select among alternative courses of action quickly and accurately.

Must work well in stressful high pressure situations.

Must be effective in handling problems in the workplace including anticipating preventing identifying and solving problems as necessary.

Must be effective at listening to understanding and clarifying the issues raised by co-workers and guests.

Must be able to work with and understand financial information and data and basic arithmetic functions.

Ability to perform numerical operations using basic counting adding subtracting multiplying and dividing

Ability to read comprehend and write simple instructions and/or short correspondence and memos

Ability to use logic to define the problem collect information establish facts draw valid conclusions interpret information and deal with abstract variables for unique or unfamiliar situations

An operational knowledge of Microsoft Office suite

Must be willing and have the ability to work a varied schedule that may include evenings nights weekends and holidays

Holds an understanding of hotel products and guest services (i.e. lifestyle full service resort etc)

Ability to participate in the creation of an enjoyable work environment
RESPONSIBILITIES:
+ + Approach all encounters with guests and associates in a friendly service oriented manner.
Maintain high standards of personal appearance and grooming which include wearing the proper uniform and name tag when working (per brand standards).

Maintain regular attendance in compliance with Aimbridge Hospitality standards as required by scheduling which will vary according to the needs of the hotel.

Comply at all times with Aimbridge Hospitality policies standards and regulations to encourage safe and efficient hotel operations.

Greet and welcome all guests approaching the Front Desk in accordance with Aimbridge Hospitality standards; maintain a friendly and warm demeanor at all times.

Maintain proper operation of the telephone switchboard and ensure that all Aimbridge Hospitality performance standards are met.

Handle requests for information mail and messages in an efficient and courteous manner.

Answer guest inquires about hotel service facilities and hours of operation.

Answer inquiries from guests regarding restaurants transportation entertainment etc.

Establish and maintain good communications and team work with fellow associates and other departments within the hotel.

Be aware of all rates packages and special promotions; Be familiar with all in house groups; Be aware of closed out and restricted dates.

Obtain all necessary information when taking room reservations and follow rate quoting scenario.

Be familiar with all Aimbridge Hospitality policies and house rules as well as hospitality terminology.

Have knowledge of and assist in emergency procedures as required.

Handle check-ins and check-outs in a friendly efficient and courteous manner.

Fully comprehend and be able to operate all relevant aspects of the Front Desk computer system.

Ensure logging and delivery of packages mail and messages as needed to guests and meeting rooms.

Use proper two-way radio etiquette at all times when communicating with other associates.

As needed deliver guest items such as luggage newspapers messages packages amenities or other items requested by guests or team members

Maintain an up to date working knowledge of all property amenities as well as any special events local area attractions and things to do around the hotel.

Perform other duties as assigned which may include but is not limited to the following: helping coworkers in other areas of the hotel maintaining a clean and organized work area and overall cleanliness and safety throughout the hotel and grounds
The Fairfield Inn & Suites South Bend Mishawaka is located by University Park Mall and is less than 10 minutes to the University of Notre Dame. Our location makes it easy for travelers to explore everything that the South Bend Mishawaka, IN area has to offer. Visitors can catch a Fighting Irish football game at Notre Dame Stadium, visit the animals at the Potawatomi Zoo, and see the exhibits at the Studebaker National Museum in South Bend. If guests are in town on business or for an event, the Windsor Park Conference Center and the Century Center are close by, and we're also close to both Indiana University South Bend and Saint Mary's College. While at our Marriott hotel, guests can enjoy many modern amenities including free WiFi, complimentary breakfast, TV with premium cable in every guest room, and access to our indoor pool, hot tub and 24 hour fitness center. At the Fairfield Inn & Suites South Bend Mishawaka, our guests are our #1 priority.
As the global leader in third-party hotel management, our growing portfolio represents over 1,550 hotels in 49 states and 22 countries, from top international lodging brands to luxury hotels, destination resorts and lifestyle hotels. Our associates around the globe are passionate about serving our guests and driving exceptional results, and thrive in a culture where everyone is inspired to be the best. Join a world of possibility with Aimbridge Hospitality.
After an initial waiting period, those hired into full time positions are eligible for a competitive benefits package that includes the following:
Medical, Dental, and Vision Coverage

Short-Term and Long-Term Disability Income

Term Life and AD&D Insurance

Paid Time Off

Employee Assistance Program

401k Retirement Plan
Job ID: 2021-47228
Full-Time/Part-Time: Part-Time
Street: 425 West University Drive