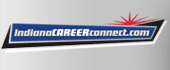 Job Information
Green Plains Renewable Energy, Inc.

Process Team Leader

in

Mount Vernon

,

Indiana
Full-Time
Mount Vernon, IN, USA
Description
Green Plains Inc. is a publicly traded, diversified commodity processing business with agribusiness, ethanol production, cattle feed lot operation, commodity marketing and distribution services. We are a growth company and one of the leading producers of ethanol in the world. Through our adjacent businesses we are focused on the production of high-protein feed ingredients and export growth opportunities. Currently we are seeking a Process Team Leader to work at our plant in Mt. Vernon, IN.
Position: Process Team Leader Location: Mt. Vernon, IN
Job Summary. Lead and direct production personnel on site on all aspects of the ethanol and co-products production in the plant. This individual is responsible for the operating parameters of the plant during their shift.
Requirements Essential Duties and Responsibilities include, but are not limited to the following. *Schedule, monitor and oversee the daily tasks of the production team on plant site. *Delegate duties as the need arises. *Exercise good judgment in determining operating procedures on your shift with in your authority. *Be alert to the causes and effects of all operating changes made. *An understanding of all the process equipment and know what action to take for process equipment failures. *Train production personnel on new procedures and inform them of changes to current procedures. *Develop and/or recommend training schedules for each associate to the Operations Manager. *Initiate Work Requests in the CMMS software as they are determined. *Ensure all production personnel are using the company required Personal Protective Equipment and are following safety regulations including Lock-out/Tag-out procedures. *Properly document any accidents and/or injuries including required notification *Prepare all log books, transfer sheets and inventory sheets in an accurate and complete manner. *Review log book, inventory sheets, monthly reports and process computer prior to relieving the Team Leader on the previous shift. *Suggest disciplinary action of production personnel as dictated in the personnel policy manual to the Operations Manager and Plant Manager. *Keep the plant in a "Tour Ready" condition at all times. *Oversee the general sanitation of all production areas. *Verify that all radios are checked in and out at the beginning of each shift. *Complete daily rounds sheets after inspection. *Communicate with the maintenance department to schedule required projects. *Other duties as may be assigned to accomplish the safe and timely day-to-day operations within the plant. *Aides Operations Manager in writing performance evaluations. *Any other duties as assigned by supervisor Essential Requirements *Excellent written, verbal and personal skills *Ability to handle multiple tasks *Ability to work well with others and the ability to work independently. *Ability to supervise others and monitor their work flow. *Exemplify the high standards necessary to accomplish the goals of the Company. *Good working knowledge of basic computer functions and Microsoft software *Must be able to lift and move up to 50 lbs on a continuous basis *Able to work around mechanical equipment *Must be able to work in and around conditions which may be dusty, contain high noise levels and regularly exposed to outside weather conditions year round. *May be exposed to chemicals used in the process. Green Plains Inc. offers competitive pay; a generous benefit package; paid holidays, vacation and sick time; a retirement savings plan; flexible spending accounts; and more. All potential employees of Green Plains Inc. will be required to successfully pass a pre-employment drug screening and background check prior to employment. Equal Opportunity Employer To perform this job successfully, an individual must be able to perform each essential duty satisfactorily. The requirements listed are representative of the knowledge, skill, and/or ability required. Reasonable accommodations may be made to enable individuals with disabilities to perform the essential functions. Other duties may be assigned.
Posted: July 31, 2020