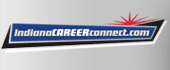 Job Information
The Townsend Corporation

Logistics Analyst

in

Muncie

,

Indiana
* for Townsend Corporation *
Townsend Corporation is headquartered near Indianapolis, in Muncie, Indiana. With a workforce in over 30 states, we continue to safely deliver results and solutions that serve many industries.
The Townsend Corporation's Mission is to provide our clients with outstanding service quality in a safe and reliable manner. We endeavor to develop long term relationships with our customers by consistently delivering superior service excellence while adhering to the highest ethical and professional standards in our industry. We are committed to reliability, responsiveness and customer-centered solutions.
Position Description
The Logistics Analyst will recover and analyze data from various sources to ensure that the organization operates at peak performance and efficiency. The collection of data will include various utilization reports, GPS data, and driver-related materials confidentially. Also, administrative duties include the proper delivery of video files and recordkeeping to the Field Managers. The Logistics Analyst will also work closely with the Logistics Supervisor and Compliance Department to maintain company assets' accurate and compliant operations. This position requires constant communication with the Field Managers and the Corporate Compliance department. This position will report to the Logistics Supervisor and maintain several data points that will allow for significant reporting of data to the field.
Duties Include
Essential Functions:
Monitors GPS, Dash Camera, and other driver-related data sources

Provides information to and collects feedback from Field Managers to ensure compliance with Company HR policies

Maintains a high level of interaction with the Compliance department to ensure that all citations and inspections are being completed and maintained

Utilizes GPS and other company software systems to assist in the tracking of equipment and generate reports
Secondary Duties:
Works closely with the Corporate Logistics Supervisor to ensure proper registration and tracking of corporate assets

Tracks and reports all 3rd party inspections in Company software systems

Prepares and assists with project management and documentation as needed

Performs other duties as assigned
What You'll Bring to the Team
High School Diploma or equivalent

Minimum of three (3) years of increasingly responsible office work experience

Previous experience with compliance-related materials

Must be proficient with Microsoft Suite

Must be able to meet all physical requirements of the position

Pass all drug and alcohol screens as required by Company policy and, if applicable, required by DOT regulations

Be at least 18 years of age, or 21 if CDL is required

Legally authorized to work in the United States
Preferred:
Associates or Bachelor's degree

DOT Compliance Training

Previous experience with Dash Camera Technology
Why Townsend?
Townsend's number one core value is Safety; we operate a strict Drug Free workplace. A condition of employment is passing a drug screening and routine background checks. Vehicle operators will be required to have and maintain safe driving records and licenses.
Our Goal is to assure that all employees work safely and return home safely to their families every day.
Competitive Benefits + Compensation
Townsend and its family of companies are committed to employees, their development and their well-being. Townsend offers full-time employees with a variety of voluntary benefit plans.
Competitive Compensation

Paid Time Off to balance Work and Family

Health Care

Vision Care

Dental Care

Short and Long Term Disability

401K Plan

Life Insurance
These benefits help employees and their families to maintain a high quality of life, both professionally and personally.
The Townsend Corporation and its family of companies are equal opportunity/affirmative action employers, and all qualified applicants will receive consideration for employment without regard to race, color, religion, sex, sexual orientation, gender identity, genetic information, national origin, protected veteran status, disability status or any other characteristic protected by law.
#talent
ID: 2021-1640
External Company URL: thetownsendcorp.com
Street: 1015 West Jackson Street
Post End Date: 5/3/2021