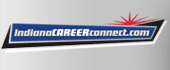 Job Information
MRC Global

Distribution Center Supervisor

in

Munster

,

Indiana
Distribution Center Supervisor
About the OrganizationMRC Global is the largest global distributor, based on sales, of pipe, valves, and fittings (PVF) and related products and services to the energy industry and supplies these products and services across each of the upstream, midstream and downstream sectors.
LocationMunster IN
Description
Job Purpose
Responsible for oversight and successful execution of safe and efficient warehouse and delivery operations for the branch, delivering exceptional service to internal and external customers and manufacturers.
Essential Duties and Responsibilities (not all inclusive)
Individual must be able to perform the essential duties with or without reasonable accommodation.
Assist the Warehouse Manager in the hiring, scheduling, training, counseling, orienting, and evaluating of new and current staff; assist in the development and enforcement of internal policies and procedures, including Safety and Health policies;

Determine where and to whom in the warehouse incoming and outgoing jobs should be handled;

Assist in the coordination of all internal activities of the warehouse and trucking personnel and of all activities regarding customers and vendors;

Assist in the coordination of communication between the warehouse and the sales office to assure efficient and timely deliveries to customers;

Assure that the necessary steps are taken to ensure furnished materials meet Code/Industry, customer inspection system requirements, specifications and contractual requirements;

Identify and take appropriate steps to correct quality problems;

Establish a friendly and effective working relationship with manufacturers and internal and external customers;

Perform Warehouse Associate and Truck Driver duties and emergency delivery runs as required by the branch's needs;

Maintain confidential information pertaining to normal supervisory duties and to pricing and contract information;
Education, Experience & Ability Requirements
Any combination of requirements, which provide knowledge and abilities necessary to perform essential duties and responsibilities, will be considered.
High School Diploma or GED (General Education Degree) and additional related training;

Detailed knowledge of warehouse operations;

Knowledge of MRC Global materials (pipe, valves & fittings, etc.);

Ability to operate and become certified in forklifts, order pickers, cranes, and other typical warehouse material handling equipment;

Demonstrated competence in the use of computers and software applications;

Knowledge of basic warehouse functions and procedures;

Demonstrated ability to meet objectives by influencing and engaging others and perform in a supervisory role.
Additional Qualifications
Must have the ability to provide documentation verifying legal work status;

Ability to read and speak the English language proficiently in order to communicate with others, understand and interpret safety instructions, and to respond to inquiries;

Ability to understand and comply with MRC Global guidelines and expectations, to include Code of Conduct and Conflict of Interest guidelines.
Working Conditions
For position-specific details regarding the physical and mental demands and working conditions, contact Human Resources. Reasonable accommodation may be made to enable individuals to perform essential functions.
Qualified applicants will receive consideration for employment without regard to race, color, religion, sex, national origin, sexual orientation, gender identity, disability or protected veteran status.
Requisition ID: 2020-2559
Street: 101 45th Avenue Unit 1