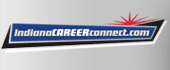 Job Information
TG Missouri

Production Team Member- TGNAI

in

New Albany

,

Indiana
Production Team Member- TGNAI
Department: TGNAI Assembly - 4670
Location: New Albany, IN
START YOUR APPLICATION
SUMMARY
Production Team Members (PTM-s) within Interior/Exterior Division adhere to approved standardized work, quality, or other instructions in each respective process, utilizing in-process or finished goods Kanbans to build the right amount of parts in recurring cycles throughout each shift, molding/assembling/painting/chrome one or more raw materials and/or in-process materials into finished goods, utilizing the proper machine, materials, method and manpower (4M) in order to safely produce quality products and meet customer orders daily.
ESSENTIAL DUTIES AND RESPONSIBILITIES include the following. Other duties may be assigned as required:
Follow area-specific startup, production, or gaging (as applicable) utilizing standardized work instructions
Adhere to condition standards, record readings where applicable, recognizing and reporting abnormalities
Attach appropriate labels and tags to products and packages; scan product labels as required
Understand and correctly use Kanban systems in assigned work areas
Complete 100% production for scheduled Kanban parts/numbers during each assigned shift
Report quickly and often any safety, quality and production issues which indicate work hazards, potential missed delivery or overtime possible to supervisor.
Pack in-process or finished goods into correct packaging/returnable using proper inserts and techniques to avoid damage to products during transit on site or after shipment to customer
Place in-process or finished good returnables or boxes into proper storage area, racks, roller system or other staging area for pulling to next process or shipment to customer
Accurately track production and defects daily using assigned forms/scanning/entry daily
Perform visual checks on products based on common quality problems per work instruction
Use marking method per work instruction after inspection of part prior to packaging
Perform First Middle Last (FML) checks during shift, subject to supervisor approval
Visually troubleshoot problems with equipment, tools or process
Communicate any quality problems using STOP-CALL-WAIT (contacting supervisor)
Contact supervisor or production team leader immediately to report mechanical or tool issues
Prepare in-process or raw materials to flow into the work cell in the correct sequence as applicable
Keep raw materials bins full in order to maintain uninterrupted work flow
Contact supervisor of any material issues (shortages, defects, etc)
Understand Toyota Production System (TPS) basics in order to produce the parts in the most efficient and effective manner (Safety, Quality, Cost, Productivity, Delivery, Environmental, HRD)
Implement basic Kaizen (continuous improvement) in daily process and work environment
Apply 5S and 2S + 1Y cleaning & organizing techniques to work cell/department/break areas
Work safely, following company-wide and department-specific safety rules, including job rotations
Identify and wear proper Personal Protective Equipment (PPE) as prescribed by job/task
Collect hazardous/non-hazardous/recyclable material or other wastes in correctly labeled containers, transferring them to collection areas
Actively participate in monthly or quarterly inventory counts within department, section or division
Must be available to work in all areas of production within the division (cross trained)
Must follow company-wide procedures/policies/rules
Adhere to visual stack height
Kanban control
Ability to withstand monotonous production without interfering with other peoples work i.e. talking, etc.
Broad production jobs PTM-s could perform include, but are not limited to:
Injection Assembly; *Paint Operator/Assembly/Prep/Inspector/Loader *Relief Technician;
Dandori; *Injection Molder; *Chrome Assembly/Prep/Inspector/Loader/Unloader;Vibration Welder;
SUPERVISORY RESPONSIBILITIES:
This job has no supervisory responsibilities.
QUALIFICATIONS:
To perform this job successfully, an individual must be able to perform each essential duty satisfactorily. The requirements listed below are representative of the knowledge, skill, and/or ability required. Reasonable accommodations may be made to enable individuals with disabilities to perform the essential functions on a case-by-case basis. Candidates must be able to pass job-related assessments as applicable which may include, but are not limited to: a pegboard dexterity (performance) test, vision/color test, a timed pencil & paper electronic assembly test, and an on-line reliability/achievement (behavioral) test, a fit-for-duty test to ensure ability to perform the essential functions of the job, a drug screen.
EDUCATION and/or EXPERIENCE:
High school diploma or general education degree (GED) will be considered primarily/preferred; in absence of GED or HS Diploma, must have 3 years or more experience in manufacturing and be willing to complete a GED within 12 months of hire.
LANGUAGE SKILLS:
Ability to read a limited number of two- and three-syllable words and to recognize similarities and differences between words and between a series of numbers. Must be able to communicate both in simple written and verbal form.
MATHEMATICAL SKILLS:
Ability to add and subtract two digit numbers and to multiply and divide with 10's and 100's. Ability to perform these operations using units of American money and weight measurement, volume, and distance.
REASONING ABILITY:
Ability to apply common sense understanding to carry out detailed written/visual or oral instructions. Ability to deal with problems (problem-solve) involving a few concrete variables in standardized situations.
CERTIFICATES, LICENSES, REGISTRATIONS
Hazardous material handling certifications required for assigned duties within paint, chrome or other departments as required
PHYSICAL DEMANDS
The physical demands described here are representative of those that must be met by an employee to successfully perform the essential functions of this job on a regular basis. Reasonable accommodations may be made to enable individuals with disabilities to perform the essential functions of the job on a case-by-case basis.
While performing the duties of this job, the employee is frequently required to stand; walk; use hands to finger, handle, feel or pinch; reach with hands and arms; see, speak and hear. The employee is occasionally required to climb or balance and stoop, kneel, crouch, or crawl. In accordance with our job specific tier testing, the employee must lift and carry between 20 to 100 pounds at various intervals and heights (floor to overhead), exert a pull force of 40 pounds or higher, exert a push force of 40 pounds or higher, and exert a pinch force of 10 pounds or higher. Specific vision abilities required by this job include close vision, peripheral vision, ability to adjust focus and differentiation of color.
WORK ENVIRONMENT
The work environment characteristics described here are representative of those an employee encounters while performing the essential functions of this job. Reasonable accommodations may be made to enable individuals with disabilities to perform the essential functions on a case-by-case basis.
While performing the duties of this job, the employee is regularly exposed to moving mechanical parts. The employee is occasionally exposed to wet and/or humid conditions and extreme heat.
The employee is occasionally exposed to chemicals or fumes within prescribed limits