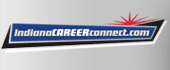 Job Information
Boar's Head Brand/Frank Brunckhorst Co., LLC

Order Picker - (Frank Brunckhorst Co., LLC)

in

New Castle

,

Indiana
Hiring Company:
Frank Brunckhorst Co., LLC
Overview:Moves Pallets from the Storage Area to the Selection Area. Scan-Picks customer orders from pallet to pallet and delivers to Check Station. Utilizes scanners, hand trucks, forklifts, or other handling equipment to move material to and from Selection Area within the storage facility. Has knowledge of commonly used practices and procedures. Relies on instructions and pre-established guidelines to perform the functions of the job. Works under immediate supervision. Performs a variety of tasks. Typically reports to a lead, supervisor, or manager.
Job Description:
Responsibilities:
Moves product from the Storage Area to the Selection Area.

Scans and moves product from a storage pallet to a Customer Order Pallet.

Operates scanner, fork lift, hand truck, and/or pallet jacket.

Works closely with and under the direction of the Checker to insure prompt and accurate placement of pallets being checked.

Maintain a positive and productive working relationship with all associates, coworkers, and upper management.

Able to adapt to other responsibilities as deemed necessary.

Assist other departments as assigned by Supervisor/Lead/Manager.

Must follow company's GMP's, SOP's, Plant Rules and Policies.

Must be able to follow written and oral instructions.

Strives to satisfy the requirements of internal and external customers.

Responsible for keeping work area clean.

Other duties may be assigned.
Qualifications:
High School diploma or education equivalent to high school diploma (GED) and at least six (6) months of experience in similar environment preferred.
Location:New Castle, IN
Time Type:Full time
Department:Order Picking/Pallet Build 3rd Shift
Your future starts here.
Since 1905, Boar's Head Brand has been the name you can trust for quality products and service. Our mission is to continue to be recognized as the leading provider of exceptional customer service and superior quality delicatessen products. We are committed to continuously improving our time honored traditional processes through the involvement of our dedicated employees.