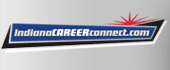 Job Information
Reid Health

Supv-Physician Practice 1

in

New Castle

,

Indiana
The Practice Supervisor is responsible for exercising leadership and management responsibility over all functions within this management portfolio ensuring efficient services that are designed to meet the needs of patients, physicians, the public and staff. The practice supervisor assists with implementing, communicating and training to the established goals, objectives, policies, procedures and systems for the assigned practice and ensures adherence for efficient and effective practice management.
Supports and adheres to Commitment to Excellence goals in Clinical Quality, Service Quality, Community Value and Business Literacy. Responsible for ensuring hard wires are implemented and followed.

Focuses on patient satisfaction by identifying and acting on opportunities for improvement.

Follows the RHPA guidelines related to the Health Insurance Portability and Accountability Act (HIPAA), designed to prevent or detect unauthorized disclosure of Protected Health Information (PHI).

Understands Compliance and Regulatory issues regarding employed physician practices.

Ability to learn and navigate network EMR.

Uses oral and written communication skills to effectively convey ideas in a clear, positive manner that is consistent with the Reid Health Mission.

Maintains established RHPA Provider Network policies, procedures, objectives, quality assurance, safety, environmental and infection control.

Manages staffing schedules and timekeeping through the use of Kronos Scheduler and Timekeeper.

Manages the daily operations of the office by monitoring the schedule, the patient flow, and addressing any problems that arise during the day. Independently makes decisions that affect the daily operations of the practice.

Establish major schedules, task assignments and allocation of manpower, space and equipment to ensure a positive daily work flow and conformance with commitments for assigned clinics/practices.

Direct various personnel functions including, but not limited to, hiring, performance appraisals, promotions, transfers and vacation schedules.

Functions as a liaison between staff and physician.

Provides effective and timely communication of office status to physicians, staff and Business Line Manager.

Provides direction and orientation as required to clinic's office staff to ensure the practice meets planned statistical targets, productivity standards, quality and risk requirements, and patient satisfaction goals.

Evaluate performances and recommends merit increases, promotions and disciplinary actions in a timely manner. Interviews and recommends hiring and termination of staff in accordance with approved policies.

Ensures the effective implementation of job descriptions, personnel policies and payroll practices.

Supervises and/or performs financial reconciliation process, analysis and reporting functions.

Ensures all deposit logs and clinical logs are submitted within designated timeframes.

Maximizes collections and reimbursements by ensuring that claims are filed correctly and in a timely fashion. Monitor insurance reimbursements. Negotiate payment arrangements when appropriate.
Education Required: Associate's Degree in health administration, business administration, management and organizational development, or equivalent. Five (5) years of relevant practice or supervisory experience will be considered in lieu of degree.
Education Preferred: Bachelor's Degree in health administration, business administration, management and organizational development, or equivalent.
Experience Required: Minimum of 3 years of experience in a health care practice supervisory position.
Day shift. 40 hours weekly. 8:00a-5:00p.
Requisition ID: 2020-6680
Street: 713 S Memorial Drive