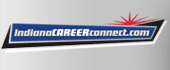 Job Information
Helmer Scientific

Area Manager - Fabrication

in

Noblesville

,

Indiana
Helmer Scientific designs, integrates, manufactures, markets, and distributes specialized medical and laboratory equipment to clinical and life science customers in over 125 countries.
At Helmer:
We offer competitive salary and benefits

We offer a positive team environment

We offer an opportunity to fulfill potential by performing meaningful and rewarding work

We are committed to serving customers, team members and the world community
Are you ready to join us and make a difference? We have a career opportunity for a Area Manager - Fabrication to join our team!
The Area Manager - Fabrication:
This role will provide leadership for a multiple shift sheet metal Fabrication operation. The Area Manager - Fabrication will manage and ensure execution of production schedules in a fast-paced, high mix, small quantity manufacturing environment. He or she will lead, manage and develop operational metrics, controls and improvements focused on optimizing operational performance. The Manager leads multiple shift Production Leaders and Group Leaders as well as welders, machinists, fabrication technicians and paint technicians to ensure that parts are fabricated while meeting safety, quality and budgetary requirements.
Essential functions:
Serves as role model for Helmer values by maintaining positive internal/external relationships; embracing and valuing diversity in all forms; promoting individual growth and development; actively promoting Continuous Improvement Culture; and demonstrating a commitment to excellence in the achievement of company goals/objectives.

Enforce, promote and comply with workplace safety procedures for self and Fabrication team.
People Leadership:
Develop and manage the daily staffing and production expectations in collaboration with the Production Leaders and Group Leaders.

Develop and oversee the implementation of training requirements for the department.

Promotes growth and development of team members.

Partners with HR to recruit, select, and systematically onboard new team members.

Ensures team members receive ongoing coaching, counseling, and discipline when required as well as at least annual performance and compensation reviews.

Ensures company policies and procedures are enforced.

Collaborates with first and second shift leaders to ensure continuity between the two shifts.
Operational Leadership:
Manage all the safety aspects for the department including equipment operation, inspections, and incident investigations.

Ensures that the department is managed in accordance to lean principles and the elimination of waste.

Promotes process improvement and supports lean/six sigma events.

Develops departmental performance metrics that support continuous improvement.

Manages material stock-outs, Kanban, and rework to support internal Assembly operations.

Drives to root cause and develops appropriate corrective actions when needed.

Rises above day to day tactical issues to understand the bigger picture to ensure operational performance is optimized.

Quality minded, supports production escalation process through collaboration with production quality and design engineering teams.

Manage the fabrication prototype processes to support engineering requests.

Plans and manages the Fabrication department budget and responds to forecasting.

Other duties as assigned
Relative Work Experience: 5-10 years relative work and leadership experience in a manufacturing operation. Fabrication experience and equipment knowledge (Fiber Laser, CNC punch, press brakes, welding (MIG & TIG), powder coating, etc.) preferred. Successful experience leading and directing the work of others in a multi-shift manufacturing operation preferred.
Education: Bachelor's degree in business, engineering, or operations related field required.
Certifications / Licenses: Certification in Total Productive Maintenance (TPM) preferred.
Computer Systems / Software: Working knowledge of MRP/ERP systems as well as Microsoft office, Time & Attendance Systems, and utilizing an HRIS.
Specialized Training: Knowledge of FDA, ISO and GMP procedures, six sigma, lean manufacturing preferred.
Key Competencies:
Ability to integrate previous "best in class" experience processes and/or systems for the betterment of Helmer.

Basic understanding of machine utilization/efficiency, capacity calculations, bottleneck analysis, and flow.

Knowledge of change management principles to support employees through change.

Analytical with the proven ability to problem solve, drive to root cause, and develop the appropriate corrective actions.

Awareness of Total Productive Maintenance (TPM)

Knowledge of methods, accepted practices, considerations and regulatory requirements associated with safety and protection of workers, environment and site.

Ability to work independently and collaboratively on complex business projects.

Ability to promote collaboration and teamwork inside/outside the department to reach common goals; open to and solicits diverse views and opinions from others; breaks down barriers to builds consensus.

Ability to promote and identify process improvements in the work environment, actively seeking to make things better.

Ability to actively partner with team members to provide them with pertinent information, techniques, instruction, feedback and encouragement to maximize their success on the job.

Is open to the ideas, diverse views and opinions of others; offers opinions constructively; offers assistance when needed.

Ability to communicate effectively using appropriate modes, level of detail and content to clearly convey information. Uses discretion and demonstrates sensitivity to confidentiality concerns. Listens effectively and provides appropriate feedback.

Proactively anticipates, manages and constructively resolves conflicts and disagreements, identifies ways conflict can lead to positive change and takes appropriate action to address conflicts.

Ability to hold team members accountable and drive accountability of team members.

Ability to provide specific, ongoing, timely, direct performance feedback to team members.
If you don't meet the minimum requirements we've listed, but still think you are qualified for the job, you are welcome to apply for consideration.
Helmer is committed to creating a diverse, equitable, and inclusive workplace in which we respect and celebrate each person.
As an EEO/AA Employer all qualified applicants will receive consideration for employment without regard to race, color, religion, age, sex, national origin, ancestry, disability status, sexual orientation, gender identity, genetic information, veteran status or any other protected characteristic.
ID: 2020-2429
External Company URL: www.helmerinc.com
Street: 14400 Bergen Boulevard
Telecommute: Yes