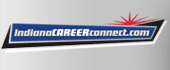 Job Information
RR Donnelley

Account Coordinator

in

Plainfield

,

Indiana
Account Coordinator

Customer Service
Plainfield, IN
•
ID:
49684
•
Full-Time/Regular
SUMMARY
The goal of the Account Coordinator is to provide the customer with a level of service and support which goes well beyond the customer's expectation.
All job duties are to be performed in adherence with the company's Principles of Ethical Business Conduct.
ESSENTIAL DUTIES AND RESPONSIBILITIES
This includes, but is not limited to, Planning, Output, Quality, and Delivery.

Develop and maintain a complete understanding of the customer's products and operations so as to fully appreciate service level requirements and additional value added opportunities.

Develop and maintain up to date knowledge on all aspects of the RRD sites operations and procedures so as to prevent problems arising and to advise on any area which may concern the customer.

Ensure that the company has all required specifications, artwork, and any other pertinent information from Sales or customer to complete jobs.

Review all incoming work submitted by Sales or customer to ensure specifications are compared to estimate and estimate/quote given to customer.

Act as the Customer's Representative in RRD.

Support the Account Manager in all of the above functions.

Ensure that all aspects of the Quality Policy and Objectives are understood and enacted.

Participate in regularly scheduled staff meetings.

Participate in and satisfactorily complete all required training programs for the assigned position.

Performs other duties within the scope of responsibilities and requirements of the job from time to time as assigned by management representatives.
RRD is an EEO/AA including Vets and Disabled Employer
Required Skills
Required Skills:
Associate's Degree or 2-3 years of relevant administrative/operational support in manufacturing operations or office environment directly related to the duties of the job, OR demonstrated ability to meet the job requirements through a comparable number of years of work experience. May possess additional education certification in this level.
Requires excellent knowledge of functional area(s) related to the job or good knowledge related to a professional field of work. Able to consistently apply applicable policies, procedures, regulations, and program objectives when carrying out the duties of the job. May provide oversight of work conducted by junior level staff and/or review/audit work for accuracy. Must have advanced knowledge of technology to include computers and software programs such as MS Office or MAC word processing, spreadsheets or other programs specific to the job in order to complete job duties successfully. Must have excellent oral and written communication skills to communicate effectively across departments when completing assignments.
Must have strong organizational skills with ability to manage deadlines and prioritize workload and make adjustment to meet business needs.
Must be able to work weekends and holidays.