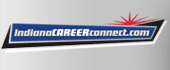 Job Information
Belle Tire

Assistant Store Manager

in

Plainfield

,

Indiana
JOB SUMMARY:
The 1st Assistant Manager is a positive, energetic, ambitious team player that provides 100% customer satisfaction. This position is a mid-high level position that provides you the opportunity to grow as an individual and team member in the tire and automotive industry. All 1st Assistant Managers will receive different levels of training including, Instructor Led, e-learning, and on the job training to learn duties, processes and responsibilities to have the opportunity to advance to a Store Manager.
Duties and Responsibilities: * Continuous thinking and sharing of ideas to improve Belle Tire * Do the right thing for the customers, employees, and vendors * Assess customers' needs and provide Belle Tire solutions according to their needs * Meeting and exceeding defined goals and objectives * Building customer relationships * Managing a cash drawer: cashing customers out * Clean shop, showroom, restrooms, and waiting room if needed * Pick up tires/parts from stores and vendors if needed * Open and Close the location * Assists manager with coaching and directing employees * Scheduling of employees * Daily cash reconciliation * Other duties as assigned by retail store manager
Minimum Qualifications:
Basic Qualifications * 18 years of age * Valid driver's license * Willing to relocate within a 30 mile radius * Ability to communicate clearly and professionally with co-workers, management and customers * Ability to read and write English * Ability to listen and process knowledge * Must possess time management skills * Must possess ability to multi-task * Ambitious * Excellent organizational skills * Represents one's self and Belle Tire in a professional manner * Demonstrates a commitment of high quality service to internal and external customers * Calm, sympathetic, and fair * Expected to coach and assist in training other employees * Thorough knowledge of hiring and termination procedures * Ability to complete tasks thoroughly, accurately, and in a timely manner
Education Requirements * High School Diploma/GED is required
Experience Requirements * Automotive Background is required * Previous Belle Tire sales experience
Preferred Qualifications:
Thorough knowledge of Point of Sale
Thorough knowledge of Nelle
Thorough knowledge of Order Trac
Thorough knowledge of Glass Software (currently Quest)
Thorough knowledge of call recording system (currently Log My Calls)
Thorough knowledge of customer service software (currently Medallia)
Thorough knowledge of e-mail software
General knowledge of hiring software (currently Job App Network)
General knowledge of Microsoft Office: (Excel & Word)
Ability to process all forms of payment
Thorough knowledge of Belle Tire's Tire Sales Process
Thorough knowledge of Belle Tire's Auto Service Sales Process
Thorough knowledge of Belle Tire's products and services
Thorough knowledge of Belle Tire's opening and closing procedures
Thorough knowledge of Belle Tire's alarm system operation
Thorough knowledge of Belle Tire's shipping and receiving procedures
Thorough knowledge of Belle Tire's physical inventory procedures
Thorough knowledge of Belle Tire's Tire Technician Process
General understanding of a Profit & Loss Statement
General understanding of the Bureau Automotive Repair (B.A.R) rules
General understanding of why and how Belle Tire's shop equipment works
Expected to handle day to day paperwork of retail operation
Working Conditions:
Varying work hours, Mon-Sat, some overtime may be required. Workshop environment, with heavy physical requirements: long periods of standing on your feet, lifting up to 60 pounds to chest level, bending, twisting, grabbing, and reaching.
To apply, please email: nathan.holman@adp.com
Equal Opportunity Employer Minorities/Women/Protected Veterans/Disabled