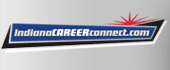 Job Information
Walmart

eCommerce Assistant General Manager - IND1 - 4038

in

PLAINFIELD

,

Indiana
1441675BRReq ID:1441675BRCompany Summary:Over fifty years ago, Sam Walton started a single mom-and-pop shop and transformed it into the world's biggest retailer. Since those founding days, one thing has remained consistent: helping our customers save money so they can live better. When you join our Walmart family of brands (Sam's Club, Jet.com, Hayneedle, Modcloth, Moosejaw, Bonobos and many more!), you'll play a crucial role in shaping the future of retail, improving millions of lives around the world. Our associates have championed causes like U.S. job expansion, responsible global sourcing, female entrepreneur empowerment, and much, much more, establishing Walmart as a leader in sustainability, corporate philanthropy and employment opportunity. What could you accomplish with Walmart?Job Title:eCommerce Assistant General Manager - IND1 - 4038Time Type:Full TimeCity:PLAINFIELDState:INPosition Description:Want to channel your magnetic leadership skills into shaping the future of retail for customers around the country? The Assistant General Manager is a critical leadership role that is a culture champion for safety, diversity, development and the customer experience. As an engagement advocate and expert operator, you'll lead an enthusiastic group of managers to drive for professional perfection. Reporting to the General Manager, you'll partner in creating an environment that fosters ownership, creativity, and constructive communication. Your guidance will empower your team to fulfill our customer promise each day.
You'll sweep us off our feet if…
You know fulfillment or distribution center operations inside and out, so much so that some may call you an expert
You're goal-obsessed and challenge yourself to exceed them every day
You're data driven and understand how to leverage the information available to solve big problems
You're a servant leader who coaches for success with compassion
You're an authentic communicator and can develop meaningful connections with people inside and outside of the organization
You're hyper-organized and are comfortable juggling a myriad of meetings
You know how to manage through conflict and facilitate a cooperative solution that all can commit to
You know the only constant is change and are eager to pursue continuous improvement
You're familiar with Six Sigma, 5S, Asana, or other methodologies to simplify processes
You're invigorated by challenges and are ready to engage at Fortune 1 scale
You'll make an impact by:
Developing diverse talent into the next network superstar
Achieving constant improvement, week over week and year over year
Crushing VCPU to be the best in class
Seeing the future - anticipating what's beyond the horizon or the domino effect of process changes
Developing a toolbox of resources and relationships to empower you and your team to work together
Cultivating an engaged, educated, and safe group of subject matter experts
Becoming the resident "go-to" resource among your building and your peers
Keeping our associates safe, regularly modeling, and educating what safe behaviors look like
Creating the future of the Supply Chain industry, refining new processes and practices as you go
The above information has been designed to indicate the general nature and level of work performed in the role. It is not designed to contain or be interpreted as a comprehensive inventory of all duties, responsibilities and qualifications required of employees assigned to this job. The full Job Description can be made available as part of the hiring process.
Your schedule will be:
Fulfillment and Distribution Centers operate 24/7 and business needs change seasonally. Your schedule requirements will be assigned but will align with business needs.
Benefits & Perks:
Beyond competitive pay, you can receive incentive awards for your performance. Other great perks include 401(k) match, stock purchase plan, paid maternity and parental leave, PTO, multiple health plans, and much more.
Who We Are
Join Walmart and your work could help over 260 million global customers live better every week. Yes, we are the Fortune #1 company. But you'll quickly find we're a company who wants you to feel comfortable bringing your whole self to work. A career at Walmart is where the world's most complex challenges meet a kinder way of life. Our mission spreads far beyond the walls of our stores. Join us and you'll discover why we are a world leader in diversity and inclusion, sustainability, and community involvement. From day one, you'll be empowered and equipped to do the best work of your life.Minimum Qualifications:
Bachelor's Degree in business or a related field (e.g., Management, Logistics, Business Administration, Financial Management, Production/Operations Management); and 2 years experience in a senior management role within an operations/distribution/logistics environment, supervising, evaluating, mentoring, and developing managers/supervisors; managing workload; and participating in the hiring and promotion of employees facility-wide OR 2 years experience as a Walmart Logistics Operations Manager including supervising, evaluating, mentoring, and developing associates; managing associate workload; and participating in the hiring and promotion of associates OR 4 years experience in a senior management role in an operations/distribution/logistics /retail environment, supervising, evaluating, mentoring, and developing managers/supervisors; managing workload; and participating in the hiring and promotion of employees facility-wide
Additional Preferred Qualifications:
2 years experience developing and managing budgets, managing P&L, developing manpower forecasts, monitoring regulatory compliance, and analyzing financial/operational data

3 years experience as a Walmart Logistics Operations Manager including supervising, evaluating, mentoring, and developing associates; managing associate workload; and participating in the hiring and promotion of associates

3 years senior-level experience managing multiple functional areas (e.g., receiving, shipping, QA, orderfilling) within a warehouse or Logistics network

Bachelor of Science in Supply Chain, Transportation and Logistics Management through Live Better U and Bellevue University

Both Bachelor's Degree in a related field (e.g., Management, Logistics, Business Administration, Financial Management, Production/Operations Management); and 3 years experience in a senior management role in an operations/distribution/logistics environment, supervising, evaluating, mentoring, and developing managers/supervisors; managing workload; and participating in the hiring and promotion of employees facility-wide
Category:Warehousing - Management Status:SalaryZip Code:46168Shift:0Brand:Walmart