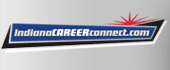 Job Information
Dick's Sporting Goods

HR Generalist- Distribution Center (Plainfield, IN)

in

Plainfield

,

Indiana
The HR Generalist plays a key role in providing comprehensive HR support to the current and future DCs. This includes driving the effective execution of HR processes including teammate relations (union avoidance training, focus groups) and teammate engagement (engagement surveys, peer review process). Provides coaching and guidance to supervisors and teammates to recommend solutions to business issues.
Schedule: Monday – Thursday, 9:00am – 6:00pm; and Sunday from 7:00am – 3:00pm.
*The Role You'll Play:*
Teammate Relations:Coach leadership team to ensure all teammates exhibit proper behaviors. Investigate teammate complaints, resolve teammate conflicts and advise leadership as needed on appropriate disciplinary actions. Guide leadership to foster an environment of inclusivity. Conduct teammate feedback meetings as needed to address issues and provide feedback needed when issues are identified. Authorized to make final decisions in regard to safety related Hourly teammate disciplinary matters up to and including dismissal.

HR Compliance:Conduct training/coaching sessions for leadership on HR topics including harassment, policy and procedures, performance management, safety, OSHA, and union avoidance. Drive human resource functional programs including accountability, recognition, and career development. Be a trusted resource for the Supply Chain by presenting training sessions for all teammates at the DC.

Business Partnerships:Partner with CSC to communicate changes affecting Benefits, Teammate Relations, Payroll or other processes. Build relationships with supervisors and teammates by establishing a reputation as a valued resource. Provide leadership in the execution of organizational initiatives impacting DCs. Respond to DC needs as a resource for labor, workplace violence or other issues in partnership with the HR Manager and other CSC resources to assess issue and determine steps needed for positive resolution. Serve as a resource to leadership and teammates regarding questions relating to policies and practices including benefits, compensation, employment, workers compensation, leaves of absences, etc. Ensure compliance with federal and state laws relating to proper payment of wages and accurate recordkeeping concerning time worked.

Bachelor's Degree in Business - related field

Three to five years of experience in Employee Relations; Union Avoidance; Human Resources Generalist Work

Ability to conduct thorough investigations and maintain documentation in an organized manner.

Strong coaching, communication and influence skills.

Ability to make sound business decisions.

Ability to provide critical feedback to assist with the growth and development of associates and supervisors.

Ability to prioritize challenging demands and manage time effectively.

Ability to handle confidential information in a professional manner.

Strong sense of urgency to resolve associate issues.

Experience in handling Legal/Government Charges as a Company Representative.
Organization: *Distribution Center Plainfield
Title: HR Generalist- Distribution Center (Plainfield, IN)
Location: Indiana-Plainfield-Distribution Center Plainfield
Requisition ID: 20000EH1