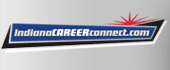 Job Information
RR Donnelley

Inventory Control Supervisor

in

Plainfield

,

Indiana
Inventory Control Supervisor 
Manufacturing
Plainfield, IN
•
ID: 50623
•
Full-Time/Regular
SUMMARY
The Inventory Control Supervisor is primarily responsible for providing supervision and work direction to Inventory Control employees to ensure that customer expectations are exceeded with regard to timely production, accuracy of inventory and proper record keeping (including serialization data when applicable). The Inventory Control Supervisor is also responsible for training his/her team in root cause analysis and the prompt and efficient closure of root causes for any variances found. The Inventory Control Supervisor will have responsibility to supervise an operation that operates up to 24 hours a day 7 days per week. All job responsibilities are to be performed in accordance with the company's Principles of Ethical Business Conduct.
RESPONSIBILITIES
Lead, coach, mentor, motivate and inspire direct reports to achieve optimum results by consistently demonstrating role model behavior in all that is said and done.

Inspects process functions to verify conformance to documented ISO work instructions and procedures making updates when necessary through the formal document control process.

Studies production schedules and operational activity to estimate worker hour requirements for completion of group responsibilities.

Interprets company policies to workers and enforces company and OSHA safety regulations.

Explains business processes to personnel, assigns duties and holds them accountable for completion.

Establishes or adjusts work procedures and staffing to meet group goals and objectives.

Recommends measures to improve Inventory Control functions, material flow, equipment performance, and quality of work product.

Suggests changes in working conditions and use of equipment to increase efficiency.

Analyzes and resolves work problems and/or or assists workers in solving work problems.

Define and execute the plan to deliver inventory accuracy targets for quantity, value and location.

Simplify and harmonize inventory management processes for multi-site footprint in North America.

Initiates or suggests plans to motivate workers to achieve work goals.

Tabulates monitors and takes appropriate action based on group metrics.

Participates in regularly scheduled staff meetings.

Conduct annual performance reviews for direct reports in a timely manner. Recommend increases in compensation in accordance with pre-determined guidelines.

Prepare and lead physical inventories across all sites supported

Ensure that career development plans are prepared, communicated and appropriately maintained for all direct reports

Ensure that all aspects of the ISO procedures, and Quality Policy and Objectives are understood and enacted.

Participate in and satisfactorily complete all required training programs for the assigned position.

Perform other duties as assigned by management representatives within the scope of responsibility and the requirements of the job.

Drive processes to minimize return of Production overages including working with key stakeholders to enhance processes and materials flow and measured by Key Performance Indicators in the Inventory Control Area and at the site level.

Participate in the weekly Supply Chain Team Meeting to cover inventory management matters and priorities.

Team up with Supply Chain Management colleagues and management to address excess and obsolescence tasks.
RRD is an EEO/AA including Vets and Disabled Employer
Required Experience
EDUCATION and/or EXPERIENCE
A Bachelor degree in Business Administration, Supply Chain or other related field is preferred. Four years of experience in an Inventory Control environment, three of which were in a supervisory capacity is required; or equivalent combination of education and work experience are required. The position also requires personal computer expertise in the use of Microsoft Office software to include E-Mail, Word, PowerPoint, Access, Outlook, Excel and the use of Internet Explorer. Experience with MRP systems required and Oracle Enterprise One preferred. A strong working knowledge of APICS certification materials is necessary to perform the duties of this position.
CERTIFICATES, LICENSES, REGISTRATIONS
APICS CPM and or CRM certification is recommended.