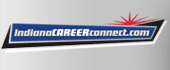 Job Information
Walmart

Non-Sortable Warehouse Associate - IND2 - Make up to $21.75 per hour

in

PLAINFIELD

,

Indiana
1433749BRReq ID:1433749BRCompany Summary:What started small, with a single discount store and the simple idea of selling more for less, has grown over the last 50 years into the largest retailer in the world. Each week, over 260 million customers and members visit our 11,695 stores under 59 banners in 28 countries and e-commerce websites in 11 countries. With fiscal year 2017 revenue of $485.9 billion, Walmart employs approximately 2.3 million associates worldwide. Walmart continues to be a leader in sustainability, corporate philanthropy and employment opportunity. It's all part of our unwavering commitment to creating opportunities and bringing value to customers and communities around the world.Job Title:Non-Sortable Warehouse Associate - IND2 - Make up to $21.75 per hourTime Type:TemporaryCity:PLAINFIELDState:INPosition Description:Starting Base Pay: $15.75
Walmart is rolling out amazing peak season pay increases for all associates from 9/26/20 to 1/1/21!
All IND2 associates receive an additional $2.00 per hour. Your pay would be $17.75!
Want to make even more money for the holidays?
Weekend day shifts receive an added $2.00 per hour. Your pay would be $19.75!
Weekend night shifts receive an added $4.00 per hour. Your pay would be $21.75!
Start as a Seasonal Associate for peak season with the opportunity to convert to a full-time associate at the end of the season!
Non-Sortable Location: 9360 Allpoints Parkway Plainfield, IN
Come join our fast-paced, friendly environment!
As an eCommerce Warehouse Associate in a Walmart Non-Sortable Fulfillment Center, you'll find a friendly, team-oriented culture in a clean and safe work environment! You could be placed in one of our three different functions: Inbound, Outbound or Unloader/Loader or could be cross-trained to work across multiple areas, as needed.
What you'll do
As an associate in this facility you could do any of the following activities:
Handle and process freight in a safe and correct manner

Load & unload

Order fill

Pack and/or process freight in an accurate and timely manner

Communicate with management about unsafe working conditions, damaged products, or improper - procedures in the facility

Use freight handling equipment (forklifts, pallet jacks, and other powered industrial equipment) in a safe and correct manner

Maintain a clean work environment to ensure safety and compliance. Communicate with (or to) individuals or groups verbally and/or in writing (e.g. customers, suppliers, associates)

Moves, lifts, carries, and places merchandise and supplies weighing up to 60 pounds without assistanceCategory:Warehousing - Hourly Zip Code:46168