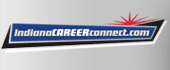 Job Information
RR Donnelley

Production Planner

in

Plainfield

,

Indiana
Production Planner 
Materials and By-Products
Plainfield, IN
•
ID: 50624
•
Full-Time/Regular
Gathers, enters, manages, and analyzes information to support manufacturing operations. Interacts with customers, suppliers, management, with manufacturing team members, and with other departments and plants. Identifies and implements improvement opportunities. Completes tasks and responsibilities as assigned by department management.Responsibilities:Work assignments are typically both a mix of routine and non-routine work that often requires deviation from accepted practice and procedures to complete given wide variety of circumstances encountered in the job. Work is reviewed primarily for end results and is performed under general guidelines or procedures which include administrative directives in the form of rules, policies, and established precedents pertinent to the assignment. Ability to establish own priorities.
Prepares, schedules and revises shipment plans to ensure efficient distribution of products

Ensures accuracy of orders and reconciles receivables against them

Analyzes inventory levels and production plans to ensure product availability and cost-efficient manufacturing and inventory

Maintains control over inventories, including physical inventory counts and reconciliations

Prepares and generates reports as assigned

Analyzes relevant information to implement actions that will reduce cost or increase efficiency

Communicates in timely, professional, and un-ambiguous fashion with appropriate parties on topics relevant to assignments

Coordinates multiple accounts and/or plant reporting and/or inventories

Serves as Subject Matter Expert on environmental, legal, and Company requirements and practices

Performs other related duties and participates in special projects as assigned.

Required Skills
The duties and responsibilities described above are the essential functions of the job. The qualifications below are representative of the knowledge, skills, and/or abilities required. Reasonable accommodations may be made to enable individuals with disabilities to perform the essential functions.1) HS diploma or equivalent with 5-6 years of relevant administrative/operational support in manufacturing operations or office environment directly related to the duties of the job, OR demonstrated ability to meet the job requirements through a comparable number of years of work experience. May possess additional education certification in this level.2) Requires excellent knowledge of functional area(s) related to the job or good knowledge related to a professional field of work.
3) Able to consistently apply applicable policies, procedures, regulations, and program objectives when carrying out the duties of the job.
4) May provide oversight of work conducted by junior level staff and/or review/audit work for accuracy.
5) Must have advanced knowledge of technology to include computers and software programs such as MS Office or MAC word processing, spreadsheets or other programs specific to the job in order to complete job duties successfully.
6) Must have excellent oral and written communication skills to communicate effectively across departments when completing assignments.
7) Must have strong organizational skills with ability to manage deadlines and prioritize workload and make adjustment to meet business needs.
RRD is an EEO/AA including Vets and Disabled Employer
Required Experience
Required Experience:
EDUCATION and/or EXPERIENCE
Bachelor's Degree preferred with 5-6 years of relevant administrative/operational support in manufacturing operations or office environment directly related to the duties of the job, OR demonstrated ability to meet the job requirements through a comparable number of years of work experience