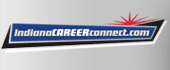 Job Information
BDA, Inc.

Warehouse Associate I

in

Plainfield

,

Indiana
ABOUT BDA
BDA brings the world's biggest brands to life through promotional merchandise. Fortune 500 companies come to us looking to connect with their consumers on an emotional level. We create three-dimensional advertising that people invite into their homes, offices, cars and classrooms. We let people see, touch, feel, own and interact with a brand in a way no other marketing permit. It's what we like to call the Power of Merchandise.
We give our team members the creative freedom and foster the entrepreneurial spirit necessary to champion our clients' branding goals utilizing cutting edge ideas. Our people are our No. 1 asset, and we remain committed to making our company a great place to work for our team and family.
We take great pride in our company culture—one that inspires teamwork, fun and excellence across our organization. We're energetic people who love what we do—churning out more than 50 million units each year for the world's most admired brands in a fun, fast paced environment that rewards high achievement.
Maintain a high level of productivity for yourself.

Report to the Warehouse Supervisor the results of daily activity.

Operate software consistently, accurately, repetitively and rapidly.

Follow procedures for and accurate complete information to ensure delivery.
Ensure that all orders are accurately maintained for our goal of 99.89% accuracy.
Follow Warehouse Department's Quality Control Program and all established quality control processes.

Follow all BD&A Safety, Security and Sanitation procedures and communicate and follow-up with team members.

Other job duties and projects as assigned.
Qualifications
Must be computer friendly, basic keyboard skills and familiar with Excel.

Must be able to read, write legibly and count accurately. Be able to focus on tasks without being distracted.
Physical Requirements
Must be able to lift up to 60 pounds.

Stooping/Bending on job – 80% of work time.

Must be able to stand on feet for an 8-hour shift.

Must be able to stand in one area for up to two hours at a time.

Grasping/Reaching/Twisting – Continuous throughout work time.
Job Skills & Traits
Ability to produce high quality work in all operations.

Must be alert, a fast learner, with retention/recall skills.

Skill of effectively communicating with other team members.

Must be highly productive and have a positive team-oriented attitude.

Ability to effectively and consistently follow policy, procedures, and Quality Control program.
Job ID: 2021-4109