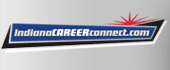 Job Information
Liquidity Services

Warehouse Team Lead

in

Plainfield

,

Indiana
Every organization has surplus – assets or inventory no longer required. Liquidity Services (NASDAQ: LQDT) works with clients to ensure surplus is intelligently transformed from a burden into a liquid opportunity that fuels the achievement of strategic goals. Our superior service, unmatched scale, and ability to deliver results enable us to forge trusted, long-term relationships with over 10,000 clients, including Fortune 1000 and Global 500 organizations as well as government agencies. With $7 billion in completed transactions, over 3 million registered buyers, and reach into almost 200 countries and territories, we are the proven market leader in delivering smart surplus solutions.
Liquidity Services operates in an entrepreneurial, collaborative, and vibrant workplace. We're looking for team members who enjoy working in a fast-paced, relaxed environment – a place where you'll be challenged and empowered to perform. Our core values – which include integrity, customer focus, relentless improvement, innovation to support leadership, and mutual trust and accountability – drive our individual and corporate success.
The Warehouse Team Lead is responsible for all inbound and outbound customer shipments while managing 5-12 Warehouse Associates.
• Receive/Lot/Stow/Pick/Pack all inbound and outbound customer shipments, including customer pick up, UPS freight and other freight shipments
• Perform cycle count and inventory management
• Operate stand up and sit down forklifts (if certified)
• Adhere to customer pick up schedule and prepare accordingly
• Ensure all shipments are timely and accurate
• Photography of product for use on our website
• Actively participate in Safety Program
• Other warehouse duties as assigned
Education/ Experience:
• Associates Degree highly desired
• Minimum 1 year experience as a Team Lead in a Warehouse
• Demonstrated experience managing performance
• 2+ years warehouse experience required
• Certified to drive stand up and sit down forklifts (if applicable)
• Ability to work well in a team environment is required
• Familiar with and capable of operating standard office equipment (photocopier, facsimile machine, personal computer, adding machine, stapler, 3-hole punch, etc.) and warehouse equipment (manual pallet jack, dock leveler, scale, etc.); some lifting (up to 50 pounds) may be required
Skills:
• Trustworthy, honest, customer-centric individual with the desire to work hard to support common goals
• Superior attention to detail
• Good interpersonal and customer communication skills
• Must possess excellent organizational skills; detail-orientated with strong follow through skills
• Computer skills – internet use/Microsoft Outlook/Word/Excel
Ability:
• Ability to pass criminal background, drug and reference checks
• Demonstrate a high degree of awareness to safety, accuracy and productivity
• Ability to work well in a team environment is required
• Available to work any shift
Liquidity Services is an Equal Opportunity Employer.
Division: Retail Supply Chain Group
Travel Required: None
External Company Name: Liquidity Services, Inc.
External Company URL: www.liquidityservices.com
Street: 1399 S Perry Road