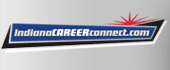 Job Information
Victory Packaging

Customer Service Representative - Plymouth, IN

in

Plymouth

,

Indiana
Customer Service Representative, Corrugated Packaging – Plymouth, IN
Seeking individuals who look past the product to the People, Process, Prevention, Performance that goes into what you see.
Career Opportunity
At WestRock we believe in "Winning Together" through Integrity, Respect, Accountability & Excellence, in order to serve our Customers, Co-Workers, Investors, Suppliers, and Communities.
The Customer Service Representative receives and processes routine customer orders, inquiries, and/or complaints covering items or products ordered. Maintains an ongoing relationship with selected customers and sales staff. Incumbents utilize knowledge of products and product availability to provide a communications link to the customer. Applies advanced skills to the position within assigned functional area. Duties and tasks reflect substantial variety and complexity. Assignments are broad in nature and generally require originality or ingenuity. Works under minimal supervision.
How you will impact Westrock:
· Records and processes orders and/or inquiries received by mail, telephone, and/or through customer personal contact.
· Provides pricing, availability, and schedule information within established guidelines.
· Suggests alternative products or services to meet customer needs.
· Checks and approves credit within established limitations and confirms orders.
· Obtains resolution of routine customer complaints and issues.
· Serves as communication link between customers and sales staff to assure responsiveness.
· Tracks order activity and alerts appropriate staff of any potential delivery problems.
· Tracks warehouse inventories and replenishments.
· Attains pricing for any services and materials required for the manufacturing of customer's item that must be manufactured at a different facility.
Creativity
Bring improvement ideas to customer and WestRock plant and packaging design ideas, develop and present innovative ideas and solutions.
Ethics & Integrity
Behaves in accordance with WestRock values and operating principles at all times and rewards the same behavior in others. Acts based upon the best interest of the Company rather than how it affects him/her personally.
Presentation Skills
Is effective in a variety of formal presentation settings; one-on-one, small, and large groups, with peers, and supervisors; commands attention and can manage group process during presentations.
Collaboration
Working effectively with others in the organization outside the line of formal authority (such as peers in other units or senior management) to accomplish organizational goals and to identify and resolve problems.
Action Oriented
Enjoys working hard; ability to act with a little to no planning.
Persuasiveness
Using appropriate interpersonal style and communication methods to gain acceptance of an idea, plan, activity, service or product from prospects and clients.
What you will need to succeed:
· High school diploma required; college degree preferred.
· Some prior business experience desirable, will consider eager.
If this sounds great to you and you think you fit in, please submit your application. We want to hear from you!
WestRock Company is an Equal Opportunity Employer committed to creating and maintaining a diverse workforce: Minorities/Females/ Disabled/Veterans.
#IN
Victory Packaging