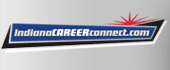 Job Information
VASCOR

Area Manager

in

Princeton

,

Indiana
Since its founding in 1987, VASCOR (Value Added Service Corp.) has logged millions of miles and handled millions of vehicles for a growing roster of global and regional clients. As one of the nation's most respected Third-Party Logistics (3PL) providers, we provide superior full-spectrum supply chain logistics to manufacturers, Class I railroads and other key players in the automotive industry.
A privately held join venture between APL Logistics and Fujitrans Corporation, VASCOR is infused with expertise that comes from our connection to our owners' global supply chain solutions in more than 50 countries across six continents, and includes overseas subsidiaries and partners. Our experience extends well beyond the automotive sector across multiple industries.
Position Summary
This position is responsible for leading and directing inspection operations across multiple locations. Locations are generally based on regions across multiple states and/or providences. Operational activities include process management, labor management, quality (KPIs), safety, and training.
Maintaining solid customer relationships is also key to the success of this position. Each location can have a different customer or in some cases a location can have multiple customers. Ensuring work processes are established to meet all customers need is key.
This position also has P&L responsibility over the locations they oversee.
Position Responsibilities
Meet or exceed customer service expectations.

Ensure current operations meet or exceed customer designated metrics.

Accurate data collection

Timely transfer of data

Working with other VASCOR business units (Sales, BI/IT, Accounting) to achieve stated customer goals.

Constant communication with customer representatives to monitor satisfaction levels

Continuously improve processes and operations

Ensure standardization of processes

Implement a continuous process improvement strategy

Set goals for process review and continuous improvement

Utilize IT "dashboard" to track metrics and measure performance

Develop plans and processes to meet new and changing customer needs.

Maintain ISO 9001:2015 Quality Management System compliance

Meet or exceed budgeted revenue and income goals

Understand annual budgets

Monitor financial performance (P&Ls) and operatonal productivity

Make adjustments in operations as required meeting income expectations

Develop new business opportunities

With work internal Business Development group to grow customer relationships and expand those relationships into related departments

Determine/Monitor emerging customer requirements, design and implement processes to meet those requirements

Ensure customers are aware of all VASCOR services and capability offerings
Essential Skills and Experience
Education:
College degree and/or at least 5 years equivalent management experience in a operations focused, labor intensive industry. Management with full profit and loss responsibility is preferred. Experience in automotive logistics is preferred.

Training:

Process improvement, total quality management, Microsoft office products
Travel: Employee must be able/willing to travel within the US and Canada up to 40% of the time.
Skills:
Communication Skills both written and verbal

Strong PC skills (Excel, Word, Powerpoint)

Must be able to maintain a high level of customer satisfaction through solving problems for internal and external customers.

Attention to detail

Must be familiar with the communication process for internal and external customers.

Planning and organizing, process management and time management

Self-motivated and able to operate within a team environment

Good interpersonal skills

Decision making and problem solving

Must be able to both give and take direction and act accordingly.

Leadership

Analytical Skills

Confidentiality

The ability to determine trends and anomalies

Experience:

Automotive Industry knowledge is preferred--normally gained through experience in logistics processes or sales experience

Daily Process Management or ISO 9001 working experience preferred

Experience in establishing and reporting standards & measures with statistical analysis

Must be able to meet the physical requirements of the job
Benefits
Comprehensive benefits package

Paid Time Off

Immediate 401K vesting

Tuition Reimbursement