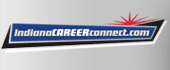 Job Information
Belcan

Customer Service Rep III

in

Princeton

,

Indiana
Customer Service Rep III
Job Number: 313367
Category: Help Desk / Support
Description: A Customer Service Rep III job in Princeton, Indiana is currently available through Belcan. To be considered for this role Contributes to innovative technical solutions to challenging problems.
Description
Computer skills required
Good customer service skills
Onsite interview or video interview required
Possible temp to perm
Clear technical understanding of chemistries, products, and projects they support. Contributes to innovative technical solutions to challenging problems. Successful completion of multiple meaningful, projects which bring value to the CLIENT portfolio.
Level III: 0-5 years. May respond to e-mail inquiries. Customer service is the primary function, but may include minimal selling or promotion of products or services. May respond to customer inquiries by referring them to published materials, secondary sources, or more senior staff. Requires ability to navigate a computerized data entry system or other relevant applications. Handles customer service inquiries and problems via the telephone and records consistent problem areas. Calls are basic and routine. Uses computerized system for tracking, information gathering, and/or troubleshooting. Requires limited knowledge of the organization, products, and/or services. College degree is not a prerequisite.
Belcan is a leading provider of qualified personnel to many of the world's most respected enterprises. We offer excellent opportunities for contract/temporary, temp-to-hire, and direct assignments in the engineering, IT, and professional fields. We are the employer of choice for thousands worldwide. Our overriding goal is to provide quality staffing solutions that help people, organizations, and communities succeed. Belcan is a team-driven Equal Opportunity Employer committed to workforce diversity. For more information, please visit our website at http://www.belcan.com.
Location: Princeton , IN
Minimum Experience (yrs):
Required Education: Not Specified
Benefits:
Return to search results Email this job to a friend (emailjobs.asp?jo_num=313367)
If you have previously registered with us, pleaseLog in (memberlogin.asp) to apply for this position.
*Logged in members may also add jobs to their job cart