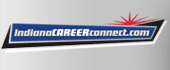 Job Information
Legends Hospitality

General Manager, Retail - USBC Store in Reno Nevada 23rd May - July 3rd

in

Reno

,

Nevada
Description
General Manager, Retail Operations, USBC Women's Championship, Reno Nevada
Company Overview:
Legends is a holistic agency that specializes in delivering solutions for legendary brands. We approach each project with our 360-degree service solution. Our Global Planning, Global Sales, and Hospitality service solutions collaborate on every project to ensure success across each of our six verticals including professional sports, collegiate, attractions, entertainment, international, and conventions.
Our intellectual property is our people. It's our expertise that makes up Legends. We know what it's like to be on the team, business, or athletic department side, which drives our passion in creating solutions for our partners. Collectively, our leadership has over 300 years of experience in sales and sponsorship, analytics and valuation, hospitality and operations.
The Role:
Legends is seeking a qualified candidate that will provide guests with quality merchandise and excellent service by effectively managing all aspects of the merchandise operation, including, but not limited to, purchasing, inventory control, staffing, training, cost controls, accounting procedures and the operation of all retail outlets.
Specifics:
USBC Women's Championship Tournament in Reno, Nevada
Store Set-up is April 20-22 Store Opens April 23 Store closes July 3rd
Store sits inside the National Bowling Stadium 300 N Center St, Reno NV 89501
Pay Rate is $18.75 an hour.
Responsibilities:
• Evaluate and purchase suitable merchandise based on guest and client needs
• Maintain proper inventory levels
• Execute warehousing plan to assure easy access and accountability of merchandise
• Execute training programs and train personnel, i.e., guest relations, inventory, cash handling
• Execute merchandising plan for all retail outlets
• Execute Cycle Counts
• Perform all accounting functions
• Maintain product and service quality standards by conducting ongoing evaluations and investigating customer concerns
• Supervise assigned personnel, hire, terminate, discipline, evaluate performance and develop each employee to his/her potential
• Recommend and maintain preventative maintenance programs to protect the physical assets of Legends
• Assist in the maintenance of a security function
• Implement and maintain effective communication with the client and all employees
• Assist in the development of programs that result in increased customer satisfaction
• Manage in compliance with established Legends' policies and procedures
• Ensure all cash handling procedures are in effect always
• Perform other related duties, tasks and responsibilities as required from time to time
Qualifications:
• At least 3 years' experience with merchandising and retail management of multiple facilities Knowledge of concessions or related work experience
• Ability to promote and participate in a team environment
• Ability to understand written and oral direction and communicate with others
· Requires frequent lifting and carrying of 50 pounds. Hours may be extended or irregular to include nights, weekends and holidays
· Practice safe work habits, follow all safety policies and procedures and regulations, complete company-wide safety training and any additional job specific safety training
· Follow and encourage your team to follow all safety policies and procedures, including but not limited to looking for and reporting any unsafe work conditions, and complete company-wide safety training and any additional job specific safety training
· Report all safety incidents (injuries and illnesses) into the company's risk management system (Origami Risk) on the same day that the safety incident has been reported to you
· Attend various Trade Shows, Conferences and Meetings as required
· Extensive travel within the US and internationally is required (50%+)
Legends is an Equal Opportunity employer. All qualified applicants will receive consideration for employment without regard to race, color, religion, sex, age, national origin, disability, or genetic information.