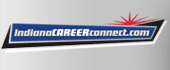 Job Information
RR Donnelley

Manufacturing Clerk / Specialist

in

Seymour

,

Indiana
Manufacturing Clerk / Specialist 
Administration
Seymour, IN
•
ID: 51392
•
Full-Time/Regular
Perform routine but varied clercial duties on the manufacturing floor in accordance with standard procedures. Provide clercial support by recording, entering and verifying data from a variety of sources and documents. Maintain records, compile standard reports, file, tabulate, and performing routine clercial tasks related to manufacturing.
Compare jobs in both Hagen and Insight weekly – coordinate any fix of discrepancies.
Complete weekly report – EST Hrs vs Act Hrs.
Complete Daq Logger report weekly – check for discrepancies. File and maintain required binder.
Maintain Air Compliance Binder for FESOP. All monthly, quarterly and yearly reports.
Mail and track all FESOP and yearly enviromental reporting required by state.
Administer Contractor Safety Program and ensure all vendors has necessary training to enter facility.
Administer Hearing Conservation Program. Set up annual hearing tests and retests as needed. Analyze hearing loss.
Facilitate First Aid / AED training with vendor for plant employees.
Assist with 5S Certifications.
Local HR support. Filing, etc.
Compile all EHS training manuals and sign offs for plant.
Lead Safety Team and participate in monthly EHS calls.
Work with vendors to complete all monthly / yearly maintenance / safety inspections: Gas train safety, electrical panel safety, sprinkler,
back flow testing, fire extinguisher, FM 200 , etc.
Cooridnate with vendors and outside repairs that are needed.
Cleaning Service Coordiantor.
Enter ISR's for employees and Supervisor's. Coordinate with Help Desk to facilitate any plant IT issues.
Compile reports as needed: vacation, floating holiday, etc.
Work with employees to get Learning Connection courses completed on time.
Handle BOL's for jobs.
ISO Auditor – Audit different departments yearly to continue to be ISO Certified.
Assist vendors with any AP issues.
Beginning of month add glue usage to all jobs, update when change order is submitted.
Ink usage for plan. Analyze high ink usage.
Freight Costs.
Vending Service Coordinator.
Assist Supervisors in interviewing candidates and setting up interviews.
Order Xerox supplies as needed, plant contact for new printer Implementation.
Schedule all trash pick up.
Schedule United Scrap Metal to come in and pick up scrap plates, fill out BOL with number of pallets and weight of plates. Email signed BOL back to United Scrap Metal.
Other duties as requested.
RRD is an EEO/AA including Vets and Disabled Employer