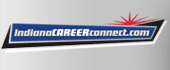 Job Information
Goodwill Industries of Michiana, Inc.

Production Material Handler (Part Time 25 hrs)

in

South Bend

,

Indiana
Production Material Handler (Part Time 25 hrs) - South Bend, IN
Production Material Handler (Part Time 25 hrs)
08-Sep-2020 to 06-Nov-2020 (EST)

South Bend, IN, USA

$8.50

Hourly

Part Time
Store Discount, Retirement Savings Options
JOB OBJECTIVE:
To inspect, sort, process, price and prepare electrical and mechanical donations for shipment to or placement in stores. Position reports to the Production Supervisor.
ESSENTIAL JOB FUNCTIONS:
Sort electrical and mechanical (E&M) and Furniture donations.

Differentiate between saleable and unsaleable items. Discard unsaleable items, either by earmarking them for salvage (e.g. televisions) or by properly disposing of unsalvageable items.

Move Furniture and Wares to the correct department.

Separate computer items into a poly to go to Industrial Services.

Keep inventory sheet for each gaylord of Seasonal Electrical items, i.e. Halloween, Christmas, Easter, Fans, Heaters.

Separate Salvage E&M items into the correct categories.

Empty metal into the metal trailer.

Help dispose of Returned Electrical items in their proper place.

Maintain good housekeeping and abide by safety regulations.
OTHER JOB FUNCTIONS:
Other tasks as assigned by Supervisor.

Cooperate with and support Team Leader(s).
SPECIFICATIONS:
Must have some knowledge of electrical appliances and mechanical items.

Ability to work with and around electrical components.

Ability to read, write and do simple math.

Ability to stand and walk for 8 hours per day.

Ability to lift and move E&M items and containers as required, up to 50 pounds.

Ability to read fine print and see small wires.

Ability to plug cords into outlets, connect cords to appliances, and similar tasks.
ENVIRONMENTAL CONDITIONS:
Light industrial area with significant dust.

Retail store.
EQUIPMENT USED:
Tools used in the process of repairing small electrical appliances and furniture.

Pallet Jack and Hand Truck.

Hand Cart.

Pen and Paper.

Wire cutters.
Goodwill Industries of Michiana, Inc https://MichianaGoodwill.applicantpro.com