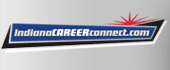 Job Information
Hubbell Power Systems

Shipping & Receiving Coordinator I - South Bend, IN

in

South Bend

,

Indiana
Shipping & Receiving Coordinator I - South Bend, IN
Apply now »
Date: Apr 6, 2021
Location: South Bend, IN, US, 46634-4002
Company: Hubbell Incorporated
Corporate Overview
Hubbell Incorporated was founded in 1888 and has grown into an international manufacturer of quality electrical, lighting and power solutions with more than 75 brands used and recognized around the world. Our founder, Harvey Hubbell, developed tooling and equipment to serve the growing demand for new assembly and manufacturing machinery during the industrial revolution. An early, and one of many patents awarded, came for the creation of the first practical method to control electricity through the pull chain socket that remains unchanged today. As a market leader in reliable, electrical solutions, we provide more than half a million products delivered through our various business groups. Hubbell is committed to continually innovating solutions that work, transforming old products with new ideas, and ensuring that we Energize, Enlighten and Empower the communities that support us.
Division Overview
Hubbell Power Systems (HPS) engages in the design and manufacture of a wide variety of products used by utilities. Today, HPS is deeply engaged in product solutions for OSP Communication utility purposes, and has been actively growing that segment of the business. HPS roots have historically been in high voltage transmission, distribution, substation, underground products used by electric utilities. HPS products are also used in the civil construction, transportation, gas and water industries.
At HPS, we build products that provide mission critical infrastructure and that deliver communications and power to millions of people worldwide. In our business, failure is not an option. Therefore, we manufacture products of uncompromising integrity and it starts with our quality policy. We hold our partners, our suppliers and ourselves to the highest standard to ensure we exceed all the technical and functional expectations of our customers.
Hubbell Incorporated engages in the design, manufacture, and sale of electrical and electronic products in the United States and internationally. It operates in three segments: Electrical, Power, and Industrial Technology.
Posting Address
3902 West Sample Street, South Bend, IN 46619
Position Overview
Determine distribution requirements of finished goods to regional warehouses by utilizing computer-based systems. Execute the plan by overseeing the movement of materials from the shop floor through shipment, including arranging transportation, production order confirmation, and scrap processing in SAP.

Monitor activity in the staging area to determine when shipments will occur and arrange transportation as established by the traffic department.

Interact with other departments as required to determine the expectations of production for the day.

Responsible to follow the distribution plan as established by the Materials Manager through defined criteria.

Over weekly periods ensure that the appropriate percentage of shipments is made to regional warehouses. The target will be established by the Manager P&IC and will be based on the production plan, and the contribution of the SKU's in the plan to the overall shipment plan.

Serve as back up person for RMA processing and shipping/receiving operations

Support continuous improvement projects for logistics and operations teams.

PRINCIPAL WORKING RELATIONSHIPS: Materials, Manufacturing, Freight carriers, Distribution Centers, KPO / Quality Engineer
Duties and Responsibilities
Develop and implement the daily distribution plan for the regional warehouses based on the pre-determined SKU's in the plan, utilizing SAP. Create PO for stock transfer from production plants and Distribution Centers as needed. Support stock transfer PO error corrections. Maintain an inventory of the staging area utilized for the distribution of finished goods. Interface with planning and manufacturing to determine the daily manufacturing schedule to insure credible distribution criteria. Process production tickets as required to build shipment within the system. Production Order confirmations in SAP. When the load is built, execute the procedure to transfer the shipment to the appropriate warehouse following the pre-established procedure. Create necessary shipping documentation. Interact with freight carriers to schedule and follow-up on shipment of the loads. Work with material handlers to ensure the plan is being carried out within pre-determined criteria as established in the daily shipment plan. Support RMA function as needed and back it up during absences. Support Shipping and Receiving function as needed and back it up during absences. Provide support to Production Team regarding Quality tracking (FPY, Scrap, CIP Actions, etc.) Support Operations and Logistics team with CIP projects (planning projects and tracking execution).
Skills and Experience
EDUCATIONAL/BACKGROUND REQUIREMENTS:
Associate Degree or work experience equivalent

Three to five years' experience within the RACO Division and product knowledge

Require at least two years' experience in shipping and receiving coordination

Strong analytical skills

Strong SAP experience

Excel experience

Warehousing/Distribution experience preferred
Hubbell Incorporated, its subsidiaries and affiliates, is an EO Employer AA: M/F/Veteran/Disability. All qualified applicants will receive consideration for employment without regard to race, color, religion, sex, national origin, disability, protected veteran status, sexual orientation, gender identity or any other protected class.