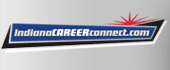 Job Information
Chase Plastics

Warehouse Office Specialist 

in

South Bend

,

Indiana
Warehouse Office Specialist
About the OrganizationAt Chase Plastics, we're real people providing real solutions. It's something we've been doing since 1992, when Kevin and Carole Chase independently set out with nothing more than $2,500 in their pocket and a Detroit-bred work ethic. Their goal then - and now - was to do what big distributors would not: provide quality specialty, engineering and commodity thermoplastics for small- to medium-sized applications - and back it up with outrageous customer service.
Today, customer service is more than a value, it's instilled in our DNA, and it's inherent in everything we do. Just like the day we started, we're committed to providing you:
Real solutions that aren't delayed by red tape or inaction
A partnership based on a genuine understanding of your business and your goals
The tools and resources to help you succeed and thrive
EOE StatementWe are an equal employment opportunity employer. All qualified applicants will receive consideration for employment without regard to race, color, religion, gender, national origin, disability status, protected veteran status or any other characteristic protected by law.
LocationCBK Warehouse
Description
PRIMARY PURPOSE OF POSITION
Devote full time to the business and affairs of Chase Plastic Services Warehouse and to use your best efforts to perform faithfully and efficiently the responsibilities assigned to you. Responsible for being a team player that projects a positive attitude and is willing to do whatever it takes to get the job done, adhering to the Company Core Values as well as being proactive in all aspects of job responsibilities.
ESSENTIAL DUTIES AND RESPONSIBILITIES
Predictable and dependable attendance is required.

Adhere to all company policies and safety procedures

Adhere to OSHA requirements and Company safety guidelines, reporting all injuries or safety risks to Warehouse Manager immediately.

Responsible for continuous improvement as it relates to the Warehouse training matrix and cross training.

Ensure the error rate for shipments is striving towards zero errors.

Participate in Lean and other Productivity Improvements

Able to work independently with little supervision.

Responsible for maintaining Quality Customer Service in accordance with Company Core Values (Core Ideology = Purpose + Core Values)

Service both internal and external customers within the company Core Values to ensure total customer satisfaction

Promote & uphold Operation Clean Sweep initiatives

Receive visitors pleasantly and direct as appropriate.

Strive to work towards 100% accuracy in all Distribution Center metrics. Assist in implementing action items to reduce errors

Knowledge in all office related responsibilities, including those outside of your normal everyday tasks.

Assigned as needed:

Coordinate daily shipments using our freight management system

Manage freight consolidation efforts and develop ways of reducing freight

Manage the creation and preparation of shipping paperwork (BOL, packing slips, certifications, labels, custom docs, etc.), for daily shipments. Packet to be audited by the Material Handler's

Ability to handle communications with freight companies as needed. Call in LTL freight carrier pickups.

Organization, distribution, and completion of all appropriate shipping paperwork. Ensure all documents have been scanned into the system without any failure.

Maintain and update Chase Plastic Services shipping reports out of the South Bend Operation.

Maintain and update Chase Plastic Services receiving reports out of the South Bend Operation

Manage the Wireless Workbench, including monitoring picker volumes and communicating accordingly.

Maintain, update, and oversee all inventory adjustments for repacks out of the South Bend Operation.

Purchasing of office and janitorial supplies (for example pens, paper, forms, etc.) Maintain an accurate list of all office and janitorial suppliers and their lead-times. Update on a regular basis and provide monthly reporting

Assist with obtaining quotes for service and supplies.

Make certain that all office machinery is in proper working order and maintained on a regular basis.

Coordinate the daily receiving calendar and update appropriately.

Sort and distribute incoming mail. Prepare outgoing mail as needed and communicate to the Clarkston office.

Assist with the Logistics team to follow up on POD's and standard freight quotes as needed.

Assist in the final audit process on the warehouse floor when needed.

Proactively review repacks and work with service specialist to complete

Assist in the overall inventory management of the South Bend operation

Assist in generating monthly reports for the Distribution Center

Participate in the QPA process when applicable

Complete other tasks assigned by Warehouse Manager or Warehouse Office Manager
Position Requirements
QUALIFICATIONS
A High School Diploma or GED is required. A minimum 2 years' experience in a fast paced Office/Clerical environment or equivalent operation. Organizational skills and ability to perform your responsibilities in a self-directed manner are essential. Effective communication skills and the ability to work under pressure in a team focused environment are required. You will be expected to handle multiple tasks and will need to be able to deal with sudden influxes of tasks due to orders and changed orders by various circumstances. The ability to assume responsibility for projects, exercise initiative and judgment, then implement actions without direct supervision. Pleasant tone and professionalism on phone while answering customer questions and following up on inquires. Knowledge of Microsoft Windows is necessary as well as proficiency in Microsoft Software. Proficiency in task related duties is required within three months of the date of hire. Accurate recordkeeping and attention to detail are required. On the job training will be provided over the first ninety days.
PHYSICAL REQUIREMENTS
Individuals may need to sit or stand as needed

May require sitting up to 8 hours.

Working conditions will be typical of a warehouse environment.
This job description in no way states or implies that these are the only duties to be performed by the employee occupying this position. Employees will be required to follow any other job-related instructions and to perform other job-related duties requested by their supervisor.
This document does not create an employment contract, implied or otherwise, other than an "at-will" employment relationship.
Full-Time/Part-TimeFull-Time
Exempt/Non-ExemptNon-Exempt
This position is currently accepting applications.