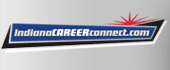 Job Information
Goodwill Industries of Michiana, Inc.

Western Manager in Training (Full Time 40 hrs)

in

South Bend

,

Indiana
Western Manager in Training (Full Time 40 hrs) - South Bend, IN
Western Manager in Training (Full Time 40 hrs)
29-Dec-2020 to 26-Feb-2021 (EST)

South Bend, IN, USA

Salary

Full Time
Store Discount, Vacation, Holidays, Insurance, Tuition Reimbursement & Retirement Savings Options
JOB OBJECTIVE:
The Manager in Training will learn all aspects of the Store Manager's position and will direct the smooth operation of a fast-paced retail store and present a positive image of Goodwill to the community. Position reports to the District Manager. The Manager in Training is responsible for the supervision of all store personnel.
ESSENTIAL JOB FUNCTIONS:
Learns to Supervise Work Force
Supervises store employees on a daily basis.

Supervises orientation and training program for new employees.

Participates in sales meetings monthly.

Schedules hours within set limits.

Participates in the interviewing, hiring and termination decisions for all store personnel.
Learns to Supervise Stock Procedures
Supervises handling of donations, returns, oops, stock transfers.

Quotes prices not on the price list.

Checks condition and placement of stock.

Maintains store appearance and shopability.

Works to reduce internal theft and shoplifting.

Ensures 2 textile audits are completed per textile hanger per day and all other processed racks are counted and tracked on the appropriate paperwork.
Learns to do Administrative and Clerical Operations
Administers company policies and procedures.

Supervises daily bank deposits, replenishes change fund and picks up bank bags.

Handles refunds.

Issues Goody Bucks.

Runs register and makes change.

Handles customer complaints.

Routes mail.

Maintains store operating money and petty cash fund.

Maintains records of store as required.

Makes recommendations to the District Manager based on analysis of records.

Supervises the placement of signs in sale areas and windows for promotions and special events.

Reports need for repairs to Retail Operations Specialist, the District Sales Manager or Vice President of Transportation.

Supervises the ordering of cleaning and maintenance supplies.

Supervises inventories and supply requisitioning.

Attends meetings as required.
Learns Security and Safety
Maintains safety and security of the premises and merchandise.

Seeks to eliminate pilferage and prevent burglary.

Eliminates fire hazards and unsafe conditions.

Conducts emergency drills and instructs workers in fire prevention and safety procedures.

Maintains a safe working and shopping environment.

Fills in as needed to cover schedule in absence of other store employees.
OTHER JOB FUNCTIONS
Other duties as assigned by supervisor.
SPECIFICATIONS:
Must be well groomed and personable.

Must have good eyesight, speech and hearing.

Must have good physical stamina and moderate mobility as well as the ability to lift, bend and work on feet for at least four (4) hour periods.

Must have ability to distinguish colors.

Must have ability to move filled boxes, barrels and Z-racks weighing no more than 50 pounds.

Must have ability to read, write and do simple math functions.

Must have ability to work well under pressure.

Must have ability to exercise good judgment.

Must have effective communication skills.

Prior supervisory experience.

Must have prior experience in dealing with the public and the ability to do so tactfully.

Must be sales oriented.

Must have a telephone.

Must have a valid driver's license, access to and ability to drive a car, and vehicle insurance.

Must be bondable.

Must have ability to carry out established organizational and departmental policies and procedures as described in the Staff Manual, Sales Manual and Manager's Black Book.

Must have ability to be a working Manager.

Must have ability to work a flexible schedule; opening and closing the store, working long days as necessary.

Must be able to pass drug screen before receiving store keys and random drug test thereafter.

Results of limited criminal history check must meet company standards.
ENVIRONMENTAL CONDITIONS:
Standard retail environment with significant dust.

Light industrial area.
EQUIPMENT USED:
Cash register (electronic/computer).

Credit card encoder/Checkrite verification machine.

Telephone.

Promotion on paging and message repeater.

Calculator.

Dolly.

Z-racks.

Tach-it gun.

Barrels.

Copy machine.

Voice mail.

Fax machine.

Computer.
Goodwill Industries of Michiana, Inc https://MichianaGoodwill.applicantpro.com