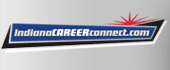 Job Information
MacAllister

Associate - Parts Warehouse (Part-Time)

in

Terre Haute

,

Indiana
This position fills and processes all inbound and outbound parts orders for the Parts Department, which provides parts support to heavy equipment and engine customers.
Assists both internal and external customers with order placement, returns and backorders to establish positive, cooperative, working relationships, including filling and processing all inbound and outbound parts orders, picking, packing, and shipping orders, delivering parts to both internal and external customers, assisting with backorders, and assisting with will-call, telephone, and walk in order placement as needed.

Processes daily stock, including unloading inbound freight carriers, receipting, sorting, and processing daily stock, updating DBS locations, processing weekly and quarterly returns, processing credits, parts discrepancies, and stock transfers, reorganizing storage to accommodate current stock, and performing daily physical inventory counts.

Fills, charges, and punches battery tags, builds hoses as needed, prepares paperwork for order shipments, inspects and processes reman cores, performs daily maintenance duties, and completes the inventory count, including bin count reconciliation and daily physical reconciliation.

Performs related duties as required.

Knowledge, skills, and abilities typically acquired through a high school education or the equivalent.

1 to 2 years' warehouse work-related experience in parts and/or an inventory related position or the equivalent with some computer and Caterpillar experience preferred.

Excellent listening skills, strong verbal communication skills, and good written and non-verbal communication skills.

A strong ability to manage conflicts and a good ability to manage change and projects.

Strong problem solving skills and good warranty administration skills with an ability to interpret and apply policies, procedures, guidelines, and regulations.

A good ability to operate industry specific Main Frame programs, a basic ability to operate industry specific database systems and PC computer programs, and a basic knowledge of Microsoft Office software.

Strong organizational, creative thinking, goal setting, and decision-making skills.

A strong knowledge of the product with a good knowledge of the product market and a strong respect for the Caterpillar influence.

Good customer service and prospecting skills, including the ability to meet and/or exceed customer expectations.

Good coaching, counseling, influence, and negotiation skills.

Steel toed shoes must be worn at all times.

The ability to lift up to 70 lbs independently and frequently throughout the work day.

The ability to operate a forklift and other warehouse equipment, including printers and shipping equipment.

The ability to work overtime and be on-call as needed, including weekends.

The ability to obtain and maintain a State of Indiana driver's license.

The ability to uphold professionalism with both internal and external customers, including personal appearance and friendly, courteous treatment of peers, subordinates and customers.
The duties and responsibilities described here are not a comprehensive list, and the scope of the job may change as necessitated by business demands.
MacAllister Machinery Co Inc. is an Equal Opportunity Employer (EEO)
Job ID: 2021-4052
Shift: 1st
External Company Name: MacAllister Machinery Co., Inc.
External Company URL: http://www.macallister.com/
Street: 20 W Margaret Ave
Telecommute: No