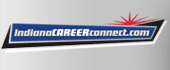 Job Information
Carrington Mortgage Services

Escrow Administration Supervisor

in

Westfield

,

Indiana
Overview
FOUNDED IN 2003, Carrington has evolved from a mortgage credit asset manager into a vertically-integrated financial services company that covers virtually every aspect of the single family residential real estate transaction, including investment in U.S. real estate and mortgage markets, loan origination and servicing, asset management and property preservation, real estate sales and rental, and title and escrow services. Carrington has built the infrastructure necessary to maximize value during any market cycle. We are currently hiring a Escrow Administration Supervisor for our office in Westfield, IN.Consider Carrington Today!
Responsibilities
Responsible for providing leadership and supervise the activities for all Escrow related functions, in both daily operations and future development. Emphasis will be on managing the Quality Assurance functions, in addition to assessing department workflows and functions and identifying areas for continuous improvement. Perform all duties in accordance with the company's policies and procedures, all US state and federal laws and regulations, wherein the company operates.
ESSENTIAL DUTIES AND RESPONSIBILITIES:
Carry out managementresponsibilitiesin accordance with the organization's policies and applicable laws, including hiring and training employees; planning, assigning and directing work; monitoring performance, rewarding and disciplining employees; addressing complaints and resolving problems.

Update manager on a regular basis regarding deadlines and accuracy within department.

Routinely monitor staff to ensure quality performance and production.

Plans and monitors the work of the department.

Reviews and acts upon department reports.

Prepare departmental budgets to submit for approval.

Ensure initiatives are being realized.

Ensure that investor guidelines are being adhered to.

Enhance overall value through management of vendor relationships, operational efficiencies and stream lining processes to ensure that requirements are met in a cost effective manner.

Coordinate all aspects of escrow accounts for both prime and non-conforming loans within the servicing portfolio.

Explore and establish outsource opportunities as needed.

Evaluate issues and identifies corrective actions.

Develop and manage to department processes and procedures.

Ensure adherence to state and federal regulations.

Institute and enforce departmental philosophy and professionalism while maintaining high department morale.

Work in partnership with other departments within Loan Servicing.
Qualifications
High School diploma or equivalent work experience.

Bachelor's degree in Business or related field of study preferred

At least (3) years' Residential Mortgage Banking and/or Servicing experience
WHAT WE OFFER:
• An entrepreneurial environment
• Innovative products unique to the real estate and mortgage industry
• Award winning learning platform
• Superior benefits package
EEO/AAP Employer
Need help finding the right job?
We can recommend jobs specifically for you!
Carrington is an Equal Opportunity Employer and does not discriminate on the basis of race, gender, ethnicity, religion, national origin, age, disability, veteran status, or on any other basis prohibited by law.
Job LocationsUS-IN-Westfield
Job ID2020-10259
Position CategoryServicing
CompanyCarrington Mortgage Services, LLC
Position TypeRegular