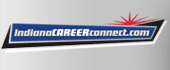 Job Information
Carrington Mortgage Services

Sr. Customer Service Specialist

in

Westfield

,

Indiana
Overview
Founded in 2003, Carrington has evolved from a mortgage credit asset manager into a vertically-integrated financial services company that covers virtually every aspect fo the single family residential real estate transaction, including investment in U.S. real estate and mortgage markets, loan origination and servicing, asset management and property preservation, real estate sales and rental, and title and escrow services. Carrington has built the infrastructure necessary to maximize value during any market cycle.
We are currently looking for a Customer Service Team Lead to support our team in Westfield IN!
Responsibilities
Responsible for handling escalated customer service issues and monitoring the level of service provided by the Customer Service Specialist ("CSS") team through live call monitoring, providing constructive feedback, directing workflow, and identifying opportunities to improve departmental efficiency and improve quality of customer service within company policies and all applicable regulations. Perform all duties in accordance with the company's policies and procedures, all US state and federal laws and regulations, wherein the company operates.
The Team Lead Customer Service Specialist level is a subject matter expert and can handle emotionally charged or other complex calls independently. Additionally, this level is responsible for training of lower level staff and for day-to-day workflow monitoring.
ESSENTIAL DUTIES AND RESPONSIBILITIES:
Assist with the training of new hires and transitioning from new hire training to the call center floor.

Support CSS I, CSS II and Sr. CSS through the Help and Escalation Line,Chat and Advocacy items

Handle emotionally charged customers that may be upset or impatient, or other escalated from lower level CSS employees.

Respond to customer requests, complaints, and inquiries which are beyond scope of Customer Service Specialist.

Monitor live calls for the purposes of evaluating CSS team's performance and providing initial feedback to supervisors for follow up.

In the absence of supervisor, monitors call workflow and function as the supervisor for day to day concerns or issues.

Prepare and distribute call center statistical reports on a daily basis.

Mentor and/or coach new customer service representatives through on-the-job training.

Perform other duties as assigned.
Qualifications
TYPICAL EDUCATION AND EXPERIENCE:
High school diploma or equivalent work experience

Five (5) plus years' customer service/call center experience in a high volume telephone contact environment

Five (5) years or more Mortgage Loan Servicing industry experience
WHAT DO WE OFFER?
Competitive compensation with incentive bonus plans

Excellent benefits including Medical, Dental, Vision, 401K, Short Term and Long Term Disability Insurance

10 days of paid vacation in the first year, not including sick time or floating holidays

Access to several fitness, restaurant, retail (and more!) discounts through our employee portal;

Customized training programs to help you advance in your career.

Employee referral bonuses so you'll get the opportunity to work with friends (and get some extra cash in your pocket!).

And a philanthropic workforce that supports causes year-round through the Carrington Charitable Foundation.
EEO/AAP Employer
Need help finding the right job?
We can recommend jobs specifically for you!
Carrington is an Equal Opportunity Employer and does not discriminate on the basis of race, gender, ethnicity, religion, national origin, age, disability, veteran status, or on any other basis prohibited by law.
Job LocationsUS-IN-Westfield
Job ID2020-10424
Position CategoryCustomer Service/Support
CompanyCarrington Mortgage Services, LLC
Position TypeRegular