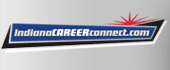 Job Information
Heritage Environmental Services, LLC

Onsite Project Manager - BP Whiting, IN

in

Whiting

,

Indiana
Onsite Project Manager - BP Whiting, IN - Whiting, IN
Onsite Project Manager - BP Whiting, IN
BP- Whiting

Whiting, IN, USA

Salary

Full Time
Health/Dental, Vision,Critical Illness, Accident, Life, Disability, 401K with company match, Flexible Spending Accounts, Tuition Reimbursement, Bonus Program
Primary Purpose
The Onsite Project Manager will manage the 24/7/365 operations of wastewater centrifuge units within a refinery.
Essential Functions and Responsibilities
Ensures Health & Safety is the number one goal by following policies, processes, and acting in a safe manner at all times.

Assesses project needs in terms of equipment and labor and determines projected length of project and costs; responsible for adherence to time frames and costs throughout the project.

Initiation of project by scheduling resources; submitting required paperwork to start project; negotiating with regulatory agency personnel and prepares written plans and compliance documents.

Monitor and keep client informed of progress; recognizes and negotiates authorized change in original project plan and adjusts costs accordingly. Performs field activities and assists as a lab chemist as necessary in the on-site lab.

Maintains client relations throughout project; provides progress reports to and negotiates change orders with client.

Supervises personnel involved with field operations, plans work to ensure safe conditions, and instructs in methods and procedures. Assists as necessary with Tech Services projects.

Safety, scheduling, management, and direction of 3 supervisors, 15 operators, and 1 lab technician.

Personnel safety, environmental compliance, and process safety are priority.

Meet daily to coordinate activities with the customer's operational staff to develop a positive working relationship.

Learn, comply and be proficient with the customers numerous work and safety processes.

Participate in the customer's contractor committees in particular for safety.

Daily activities involving coordination with the customer as well as contractors on site.

Networking and developing relationships across the refinery.

Develop deep understanding of the mechanical and chemical practices used and provide technical guidance to staff for troubleshooting and to adapt operations to ever changing feed to the process.

Lead small projects such as equipment maintenance and piping upgrades.

Participates in hiring, performance evaluation, disciplining, promotion and termination decisions.

Responsible for monthly billing approval and various other administrative tasks.
Heritage believes that each employee makes a significant contribution to our success. That contribution should not be limited by the assigned responsibilities. Therefore, this position description is designed to outline primary duties, qualifications and job scope, but not limit the incumbent nor the company to just the work identified. It is our expectation that each employee will offer his/her services wherever and whenever necessary to ensure the success of our endeavors.
Education: Engineering degree required. Chemical or Mechanical preferred.
Experience: Minimum 4 years' experience as a plant/production engineer or manager at a refinery or chemical plant required. Minimum 2 years supervisory experience required.
Knowledge and Abilities: This is a safety sensitive position. The ability to work in a constant state of alertness and in a safe manner is an essential function. Good knowledge and understanding of various federal, state and local industry-related regulations. Excellent interpersonal skills necessary to effectively communicate with internal and external contacts. Strong business writing skills. Regular and predictable attendance is an essential function of this job. Regular and predictable attendance is an essential function of this position.
A post offer drug screen will be required.
EEO including disability/veteran
Heritage Environmental Services https://heritageenviro.applicantpool.com
Resources

About Us (http://www.heritage-enviro.com/)

Home

EEO is the Law Poster (https://www.eeoc.gov/employers/upload/posterscreenreader_optimized.pdf)

Share This Page